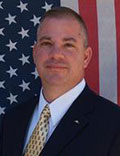 Jay English
Public Safety Program Manager, US Department of Homeland Security, National Cybersecurity and Communications Integration Center (NCCIC), National Coordinating Center for Communications (NCC)

Jay has over 30 years of Public Safety and technology experience. He is a veteran of the United States Air Force and United States Marine Corps, having served in Electronic Warfare and Intelligence billets.
More

Jay has served in Police, Fire, EMS and Public Safety Command Staff positions and his experience includes Patrol, Investigations, and Command of three consolidated 911 Communications centers, Law Enforcement patrol divisions, and a County Detention facility. He served for four years as the Director of Communications Center and 9-1-1 Services for the Association of Public Safety Communications Officials (APCO). He is currently employed as a Public Safety Program Manager for the US Department of Homeland Security, working in the National Coordinating Center for Communications (NCC).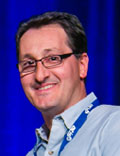 Christian Militeau
Director, Technical Standards, West's Safety Services Division

Christian Militeau is Director of Technical Standards at the Safety Services division of West Corporation. His professional experience includes more than 20 years in the telecommunications industry in the areas of hardware, software, consulting and services.
More
Mr. Militeau's career began in France with Alcatel where he was in charge of Network Systems Engineering. Later, at Telcordia Technologies, he consulted on large telecom consulting projects in the U.S. He was in charge of product management for telecom network equipment during his tenure at Carrier Access. He also served as an executive with nVoq, a start-up telecom software company in Boulder, Colorado. In this role, he was responsible for product strategy and development.
Mr. Militeau joined the Safety Services team in 2005 to lead software systems engineering for the Advanced 9-1-1® services development initiatives. Serving leadership roles for both ATIS and NENA, he has been instrumental in the development of NG9-1-1 standards for the public safety and telecom industry. In 2014, he was the recipient of the ATIS Award for Standards Leadership.
Mr. Militeau has an Electrical Engineering degree from the University of Provence in France, a Master of Science degree in Telecommunications Engineering and an MBA from the University of Colorado at Boulder.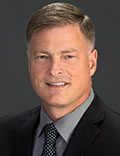 Mike Thorlin
Business Development Manager, LTE Technology and Strategy, General Dynamics
Mike Thorlin is responsible for identifying tactical and public safety long term evolution (LTE) technologies, opportunities and strategic partnerships and managing the associated technology roadmaps within General Dynamics Mission Systems. He also evaluates technology and innovation insertions to enhance the effectiveness of Soldiers, Sailors, Marines, Airmen and First Responders.
More
In addition to his business development and technology evaluation responsibilities, he is a principal Mission Systems subject matter expert on tactical operations, public safety operations, deployable communications systems, battle command systems, wearable computing, and power systems.
Thorlin has more than 20 years of systems engineering and system integration and test experience, including projects for commercial avionics, manned space-flight platforms (International Space Station and Shuttle Orbiter), satellite communications (INMARSAT, Digital Modular Radio), battle command systems (Land Warrior, Tactical Intelligence Ground Reporting System) and tactical 4G LTE broadband systems.
Thorlin also has 18 years of combined Army active and reserve component service, both enlisted (Armored Crewman) and as an infantry officer (Platoon Leader, Company Executive Officer, Company Commander, Aide de Camp, and Joint Staff Operations Officer). Thorlin's military experience includes two combat deployments to Afghanistan in support of Operation Enduring Freedom where he conducted counterinsurgency, maneuver and security operations.
Thorlin earned a bachelor's degree in Systems Engineering from the University of Arizona and a master's degree in Systems Engineering from the Naval Postgraduate School. In addition, he is a member of the Association of the United States Army, the National Guard Association of the United States and the National Infantry Association.