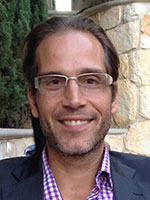 Marcus Andronici
Principal Sales Engineer, Intrado
As Principal Sales Engineer at Intrado, Marcus Andronici is uniquely qualified to help carriers navigate through the maze of advanced and emerging wireless location technologies that subscribers expect and legislation requires. Mr. Andronici has been a strong voice for 9-1-1 within the telecommunications industry.
More

As much as he is a subject matter expert on wireless technologies, he adeptly articulates his technological expertise in clear, concise, practical language. His expertise is informed through a demonstrated history within the telecommunications industry, particularly with 9-1-1 and mobile technologies – from historical wireless identification systems, dependent on cell tower and pre-provisioned VoIP location information, through VoIP, OTT, VoWiFi and the latest in handset-derived location technology. Mr. Andronici has served Intrado clients for over 20 years; he holds a Bachelor of Economics degree from Ohio Wesleyan University and an M.B.A. in Marketing from Penn State University.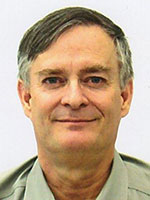 Mike Barney
Regional Director, Mission Critical Solutions Team, FirstNet, Built with AT&T
Mike Barney is a Regional Director for AT&T's Mission Critical Solutions Team, providing solution insight and direct support to Public Safety professionals for LMR, Interoperability and broadband communications needs.
More
Prior to joining AT&T, Mr. Barney provided leadership and technical insight at Kodiak Networks, Motorola/GD, and at the State of Texas during the formative years of FirstNet, developing strategies, position papers, education programs and plans for state and local stakeholders, preparing the way for FirstNet in the state.
Mr. Barney's four+ decades of innovation provided solutions in the fields of public safety, homeland security, intelligence, and diplomatic communications, including developing a secure communications system for heads-of-state, developing the first communications interoperability gateway and co-creating Modern Steganography.
He holds a bachelor's degree in Electrical Engineering and a Masters in Homeland Security with Honors, focused on disaster communications, holds one US patent and is a proud grandfather.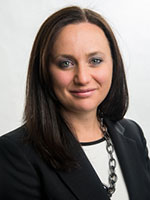 Megan Bixler
Standards and APCO Consulting Services Manager APCO International
Megan Bixler is a US Army veteran, where she served as a signals and intelligence analyst with a specialty in telemetry analysis. Her service included two tours to Iraq, totaling 29 months.
More

After her military service, Megan held multiple positions as a consultant for DoD and DHS. Before starting work at APCO, Megan worked with DHS to rapidly prototype first responder technology. Megan joined APCO as the Technical Program Manager and was recently promoted to run APCO's Standards Program and APCO Consulting Services.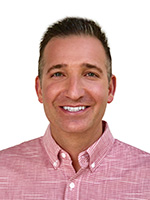 Patrick Botz
Director of Engagement, NICE
Patrick Botz has been a key figure in the public safety industry for the past 15 years, serving in a variety of operational, consultant and managerial roles. As Director of Engagement at NICE Public Safety, he focuses on the mission-critical aspects of analyzing and improving 911 communications, quality assurance and operational performance.
More

Patrick is a highly-acclaimed speaker and author of the book 'The High Performing PSAP: Best Practices for NG9-1-1 Recording and Quality Assurance.' His thought leadership articles have been published in NENA's The Call Magazine, APCO Public Safety Communications Magazine, MissionCritical Communications and 911 Magazine. Patrick holds an MBA from Pepperdine University and a BSE in Engineering from Arizona State University.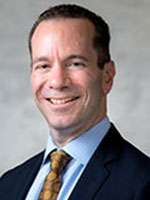 Jeff Cohen
Chief Counsel and Director of Government Relations, APCO International
Jeffrey Cohen is Chief Counsel and Director of Government Relations at APCO International. In this capacity, Jeff provides strategic guidance on policy, legislative, and regulatory matters to advance the association's work on public safety and emergency communications.
More
Prior to joining APCO, Jeff served as a detailee from the Federal Communications Commission to the Communications and Technology Subcommittee of the House of Representatives Energy and Commerce Committee. While on the Hill, Jeff was one of the authors of the FirstNet public safety legislation enacted in February 2012. At the FCC, Jeff was Senior Legal Counsel to the Chief of the Public Safety and Homeland Security Bureau.
Before his move to the federal government, Jeff was a partner at the Washington, DC telecommunications law firm of Wilkinson Barker Knauer, LLP, where he worked over ten years on wireless regulatory matters since graduating from the George Washington University Law School with honors in 1994. Jeff also holds a B.S. cum laude in electrical engineering from the George Washington University. Jeff is a recipient of the FCC's Silver Medal Award, APCO's Leadership in Regulatory Service Award, and the National Emergency Number Association's Presidential Award.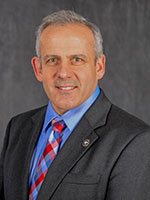 Budge Currier
ENP, CA 9-1-1 Emergency Communications Branch Manager
Since 2011 Budge has served with the California Governor's Office of Emergency Services (Cal OES). In his current role as the 911 Emergency Communications Branch Manager, Budge is responsible for the 9-1-1 Network that supports 438 PSAPs with an annual call volume of 27 million 911 calls.
More
He manages the Emergency Communications Division, which coordinates the deployment of FirstNet and other broadband services, and the Tactical Communications Unit that provides communications coordination and response statewide. Budge also serves as the Statewide Interoperability Coordinator (SWIC) for California and is responsible for the California Emergency Support Function 2 (ESF-2 – Communications) supporting public safety and emergency communications response efforts.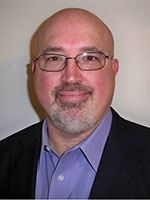 Stephen Devine
Director, Strategy and Policy, FirstNet, Built with AT&T
Stephen Devine is a Director for FirstNet Strategy and Policy providing public safety support and advocacy to the FirstNet Built With AT&T implementation.
More
This includes:
Ensuring that the public safety user base is educated and aware as to the value proposition of FirstNet public safety broadband offerings.To make public safety aware of the efficiencies, value and new capabilities inherent in the FirstNet technologies, applications and services developed to support public safety needs.
To promote internal discussions between public safety jurisdictions and disciplines focused on compatibility and consistent use of new and evolving public safety broadband resources.
Stephen first joined AT&T in May 2017 after a lifelong career in public safety communications in positions where he addressed a number of topics including public safety technologies, operations, spectrum use and regulatory issues. Stephen has been involved in Land Mobile Radio technologies and built P25 radio systems within the LMR evolution over the last 20 years as today's LMR and LTE push-to-talk systems become more prevalent.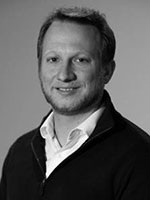 Reinhard Ekl
Chief Operating Officer, RapidDeploy
Reinhard Ekl currently serves as the Chief Operating Officer at RapidDeploy. Reinhard is an industry leader in the 9-1-1 community who has demonstrated the ability to strategically effect change and promote innovation on a nationwide scale.
More

Previous roles include Vice President of Product and Public Safety at RapidSOS, where he was instrumental in rolling out location accuracy improvements for 9-1-1 calls, among other NG911 initiatives. Reinhard also previously held roles at The Boston Consulting Group and Google. He holds an MBA from Stanford Graduate School of Business and has over 10 years' experience as a volunteer Paramedic and EMS Incident Commander.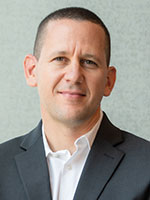 Eyal Elyashiv
CEO, Cynamics
Eyal is a strategic executive with 15 years of development and management experience. After finishing the IDF, he became the Senior Video Product Development lead at AT&T and then Director of Software Product Development at Sirin Labs, "The world's first secured blockchain phone".
More

He left Sirin in 2016 to build Carbyne 911 and served as the company COO, developing the North American and Latin American operations. With a background in business, cybersecurity, and emergency response, he has a unique understanding of the challenges facing smart cities, CI, and public safety and the opportunities for technology to surmount them.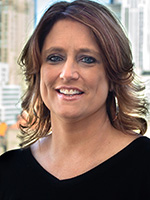 Tracy Eldridge
RapidSOS
Tracy Eldridge serves as the Public Safety Community Engagement Manager at RapidSOS. For the past 23 years, Tracy has been working in Public Safety. She began her career in 1997 as a 9-1-1 dispatcher and then became the Chief Dispatcher in Rochester, MA in 2003.
More

Tracy also serves the Rochester community as a firefighter/EMT in the fire department. Since 2006, she has been educating telecommunicators, EMTs and Firefighters all over the country. Tracy joined The Public Safety Group in 2013 and enjoys traveling to teach telecommunicators skills that can assist them in their duties, as well as how to take better care of themselves. In 2020, with the mission to create a hub for public safety training, tips, and tools, Tracy started the podcast "On Scene First with Tracy Eldridge." Tracy has been recognized nationally for her efforts to bring awareness to PTSD and telecommunicators through conference training sessions, webinars and keynote presentations.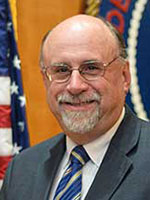 David Furth
Deputy Chief, Public Safety and Homeland Security Bureau, FCC
David Furth is the Deputy Chief of the Commission's Public Safety and Homeland Security Bureau. He is responsible for overseeing policy issues pertaining to public safety and homeland security including public safety spectrum and licensing, E911, Emergency Alert System, and CALEA.
More
Mr. Furth served as Acting Bureau Chief from January to July 2009. From September 2006 through January 2009, Mr. Furth was an Associate Bureau Chief. In this capacity, he was responsible for a variety of legal and policy issues in the Bureau, most notably the 800 MHz rebanding proceeding. From March 2003 to September 2006, Mr. Furth was Associate Bureau Chief and Counsel in the Wireless Telecommunications Bureau.
Since joining the Commission in 1992, Mr. Furth has served as an attorney in the Private Radio Bureau and the Wireless Bureau, Legal Advisor to Commissioner Rachelle Chong, Deputy Chief and Chief of the Commercial Wireless Division, and Senior Legal Advisor in the Wireless Bureau. Prior to joining the Commission, Mr. Furth was in private law practice in Washington, DC, and San Francisco, California. He received his B.A. from Harvard University and his J.D. from Stanford Law School.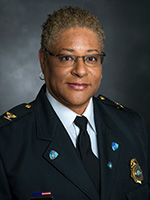 Renee M Gordon
Director, City of Alexandria, Virginia Department of Emergency and Customer Communications
Renee Gordon has served as the Director for the Alexandria Department of Emergency Communications since 2015. Renee is an appointed Commissioner for the Commission on Accreditation for Law Enforcement Agencies (CALEA).
More
Previously, she was the Director of 911 and Emergency Communications in Baltimore, Maryland. She began her public safety career as a member of the Prince George's County (MD) Police Department and transitioned to public safety communications in 2008.
Director Gordon holds a Master of Business Administration from Trinity University and is a graduate of the University of Virginia's Weldon Cooper Center, Public Safety Senior Executive Institute. Director Gordon is also a graduate of the University of Richmond Professional Executive Leadership School and is an industry leader empowering her organization as a certified professional in the Society for Human Resource Management (SHRM). She holds several International Public Safety Certifications to include the Association of Public-Safety Communications Officials (APCO), International, Registered Public-Safety Leader (RPL), Certified Public-Safety Executive (CPE) and the National Emergency Number's Association (NENA), Emergency Number Professional (ENP).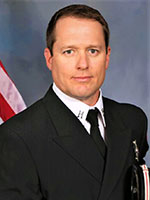 Jeremy Hill
Captain – 911 Manager, Amarillo Fire Department and Chair, APCO Health and Wellness Committee
Jeremy Hill serves as a veteran member of the Amarillo Fire Department (AFD). He has served in this first responder capacity for over 20 years. Jeremy promoted to the rank of Captain in 2011. His current assignment is Co-Manager of the consolidated Amarillo 911 center where he has served for five years.
More
This 9-1-1 center is the ECC for five agencies and processes over 500,000 calls annually. As Co-Manager he is charged with setting the climate and culture of the department of approximately 70 employees, along with applying and managing a budget of almost $5,000,000. Under his leadership, the AECC has gone from being laughed at across the country, to now being used as a benchmark standard of professionalism and innovation. Departments nationwide are using the AECC as a resource in the betterment of their own departments.
Captain Hill was instrumental in gaining Ttelecommunicators recognition as a member of public safety. The classification of "clerical" was archaic and demeaning to those serving in emergency communications. His visionary leadership was key in leading the push for this legislative change. Jeremy's testimony at the state capital, in Austin, was an integral part of the movement's success. He has also shaken hands with members of Congress in Washington D.C. to have the same conversation at the national level. It is easy to see why public safety professionals across the country continue reaching out and seeking his guidance as they begin navigating these same challenges.
Working through the ranks at AFD, Jeremy performed duties in communications as a dispatcher and as a lieutenant overseeing the transition from uniformed dispatchers to civilian dispatchers. He also served as a team member on the AFD's accreditation process.
Jeremy leads the Critical Incident Stress Management team at the 911 center and is coordinating with the 911 District Office to respond to critical incidents in the region. He is a member in good standing of Local 542 and proudly serves at Fill-the–Boot campaigns. He holds a Masters in Structural Fire Protection from the Texas Commission on Fire Protection and holds an Associates of Fire Science from Amarillo College. He is a HazMat Technician, ARFF certified, and an EMT-B. Jeremy is a member of the Association of Public-Safety Communications Officials (APCO) and graduated from the APCO Certified Public Safety Executive (CPE) program. Jeremy is currently serving as the 2020 Texas APCO President.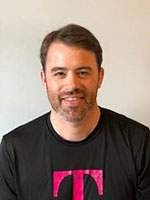 Michael Hooker
Member of Technical Staff, T-Mobile
Mike Hooker is a Member of Technical Staff within the T-Mobile Network Technology Core Network Services organization. Specializing in regulatory services, Mike has over 18 years of experience working on E911 with a technical background that includes wireless, IP multimedia subsystem (IMS), and location technology.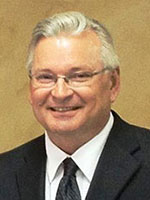 Steve Leese
Senior Consultant, Comm Center 9-1-1 Services APCO International
Steve Leese has worked in public safety for the last 40 years serving as an officer with the Dearborn Police Department, and the Harbor Beach Police Department in Michigan. Steve also worked as the 9-1-1 Director for Huron County and Eaton County Michigan before moving to APCO International as a Communications Center Specialist in 2013, and as the Director of the Communications Center 9-1-1 Services and presently as a Senior Consultant.
More

Steve is a University of Michigan graduate and served as a Sergeant in the United States Marine Corps at the White House and Camp David. Steve served as a Certification Subcommittee member of the Michigan 9-1-1 Committee and is a past president of the Michigan Communications Directors Association.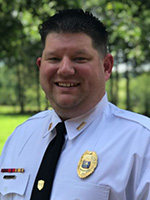 Sean Lovejoy
ENP, RPL – PowerDMS
Sean Lovejoy started his Public Safety Communications career in 2007 as a Tele-communicator with the Memphis Police Department's Emergency Communications Bureau. In 2011, he was promoted to Supervisor and assigned to the evening shift with 40 employees under his care. In 2018, he was promoted to Training and Quality Assurance Manager.
More

In this role, he oversees all Dispatcher hiring processes as well as Training and Quality Assurance programs for the Memphis PSAP, which has a staff of 185 employees and receives over 1 million calls annually. He completed the NENA Emergency Number Professional (ENP) certification in 2016, APCO's Registered Public Safety Leader (RPL) program in 2018 and is currently working on completing APCO's Certified Public Safety Executive (CPE) program. Sean is current member of the Tennessee Emergency Communications Board's Training Advisory Committee and has served on several APCO and NENA workgroups and committees.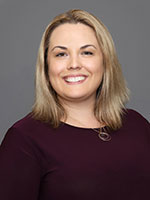 Jessica Lynch
ENP, CPE, RPL, Director of Emergency Communications, Hutchinson-Reno County Emergency Communications
Jessica Lynch has worked in the 911 field for sixteen years and is one of a very limited number of people in the nation to hold all three executive credentials as an ENP, CPE, and RPL. She holds an advanced certificate in Hostage Negotiation and was the second in command for the Hostage Negotiation Unit on a Regional SWAT team for her previous agency in Oregon.
More
She is currently a Director for Hutchinson-Reno County Emergency Communications in Hutchinson, Kansas.
Lynch has a true passion for our profession: "I know the value of the work we do each day. My heart is with service to others and I am a firm believer in servant leadership. I am fortunate enough to be working for an agency with a chief who not only allows, but very much encourages me to think outside the box and to truly prioritize my energy into caring for our team first."
As a mother to three children, her time outside of work consists of shuttling children to their various extracurricular activities, grocery shopping online, and juggling elementary hybrid and remote learning school work. Our world gets a little hectic, she says, but "at the end of the day I get to be part of something bigger than myself and I get to serve in a profession that is noble and allows me to make a difference in our community."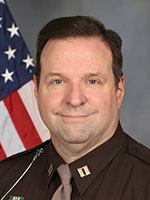 Captain Mel Maier
Oakland County (MI) Sheriff's Office
Captain Mel Maier is the Commander of the Emergency Communications & Operations Division at the Oakland County, Michigan Sheriff's Office. Mel began his career in public safety more than 30 years ago and has led the 9-1-1 and Sheriff's Operations Center since 2009.
More

Captain Maier has a Bachelor of Science Degree and a 2000 graduate of the Northwestern University School of Staff and Command. He has represented the Major County Sheriffs' of America as the FirstNet Public Safety Advisory Committee-Vice Chair and Homeland Security's "SAFECOM" Emergency Response Council having served as Chair of the Funding & Sustainment Subcommittee. He serves as the Chair of Radio Oversight, served as Co-Chair of both the County PSAP Coordinators Subcommittee and the County Radio Policy Subcommittee, as well as the SE Michigan Urban Area Security Initiative (UASI) Regional Interoperable Communications Subcommittee. He has also been recognized for his leadership role in statewide emergency 911 communications as past President of the Michigan Communication Directors Association (MCDA).
He currently serves as the Chair of the Public Safety NG9-1-1 Coalition promoting legislation in support of funding and coordinating interoperable Next Generation 9-1-1 across the United States. He is the Project Manager for the Countywide Public Safety P25 Radio System ensuring interoperable communications for more than 70 agencies, 3,500 first responders and serving a population of more than 1.2 million people in southeast Michigan.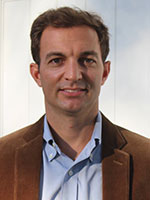 Shaun Morse
Vice President of Sales, Cynamics
Shaun Morse has worked with local government agencies over the past 10 years. He has many years of experience supporting public Ssafety agencies and their pursuit of new and innovative technologies. At Cynamics, he is focused on delivering affordable and scalable cybersecurity solutions to critical infrastructure organizations.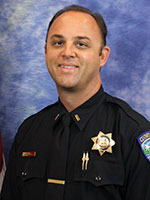 Lt. Jim Munro
Clovis Police Department
Lieutenant Jim Munro is a 22-year veteran of the Clovis Police Department, a department of 100 sworn police officers located in Central California. As part of the executive team, Jim manages the day-to-day operations of a progressive 21st century police agency, and serves as the agency's Public Information Officer, interacting daily with the media and community.
More

Jim has a passion for law enforcement-related technology that helps staff work smarter and more efficiently. He is a member of the California Police Chief's Association Emerging Technologies Committee. Jim manages all technology related projects within the police department including the CAD/RMS system, radio communications, body cameras, drone unit, a network of over 475 CCTV/LPR cameras strategically placed throughout the city, and Live911. Jim earned his Bachelor's degree in Kinesiology from California State University, Fresno and his Master's degree in Law Enforcement and Public Safety Leadership from the University of San Diego.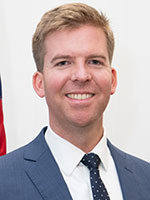 Edward Parkinson
CEO, FirstNet
Edward Parkinson is the Chief Executive Officer (CEO) of the First Responder Network Authority (FirstNet Authority). He previously served as Acting CEO from October 2018 – May 2019.
More

Before joining FirstNet, Mr. Parkinson served for five years as a Professional Staff Member for the House Homeland Security Committee, then chaired by Rep. Peter T. King of New York. During this period, Mr. Parkinson's primary responsibility was in the field of first responder telecommunications. He also worked on issues including national security, emergency preparedness, and cybersecurity. Previously Mr. Parkinson served as an associate at Kearsage Global Advisors, an advocacy firm, and a research analyst at McKenna, Long and Aldridge, an international law firm specializing in public policy. Mr. Parkinson holds degrees from Georgetown University (M.A), and WITS University, (B.A., Hons).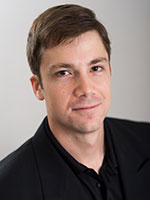 Mark Reddish
Senior Counsel, APCO International
Mark Reddish is Senior Counsel and Manager of Government Relations at APCO International. A graduate of the University of Illinois College of Law, Mark is also certified as a firefighter and emergency medical technician in Maryland.
More

He's been a member of the Wheaton Volunteer Rescue Squad since 2007, volunteering 20-30 hours per week at a station that responds to motor-vehicle accidents, structure fires, and medical emergencies in the metro DC area. During law school, Mark worked as a law clerk in the Office of the General Counsel at the U.S. Department of Homeland Security and as an intern in the Public Safety and Homeland Security Bureau of the Federal Communications Commission. Prior to law school, Mark served as a research assistant at the National Institute of Mental Health. He conducted functional magnetic resonance imaging experiments related to autism spectrum disorder and semantic organization in the brain. Mark earned a B.A. in psychology, summa cum laude, from Washington University in St. Louis and a J.D., magna cum laude, from the University of Illinois College of Law where he served as an editor on the Jessup International Moot Court board.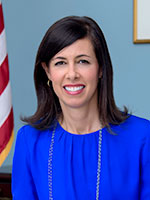 Jessica Rosenworcel
Federal Communications Commissioner
Federal Communications Commissioner Jessica Rosenworcel believes that the future belongs to the connected. She works to promote greater opportunity, accessibility, and affordability in our communications services in order to ensure that all Americans get a fair shot at 21st century success.
More
She believes strong communications markets can foster economic growth and security, enhance digital age opportunity, and enrich our civic life.
From fighting to protect net neutrality to ensuring access to the internet for students caught in the Homework Gap, Jessica has been a consistent champion for connecting all. She is a leader in spectrum policy, developing new ways to support wireless services from Wi-Fi to video and the internet of things. She also is responsible for developing policies to help expand the reach of broadband to schools, libraries, hospitals, and households across the country.
Named as one of POLITICO's 50 Politicos to Watch and profiled by InStyle Magazine in a series celebrating "women who show up, speak up and get things done," Jessica brings over two decades of communications policy experience and public service to the FCC. Prior to joining the agency, she served as Senior Communications Counsel for the United States Senate Committee on Commerce, Science, and Transportation, under the leadership of Senator John D. Rockefeller IV and Senator Daniel Inouye. Before entering public service, Jessica practiced communications law in Washington, DC.
She is a native of Hartford, Connecticut. She is a graduate of Wesleyan University and New York University School of Law. She lives in Washington, DC with her husband Mark, and children Caroline and Emmett.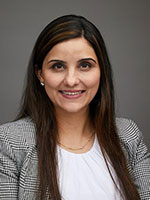 Arshdeep (Arsh) Sawhney
Product Management, Verizon
Arsh Sawhney leads Product Management for the Public Safety portfolio in Verizon Business Group where she is responsible for launching robust and innovative solutions for the first responders. Arsh has successfully created and implemented Smart Cities solutions in her previous role at Verizon.
More

Prior to this, she has 10 years of experience in delivery technologies with roles of increasing responsibilities ranging from engineering to business operations and global strategy at Panasonic, Motorola and Metrico Wireless (now Spirent). She has a Bachelor's degree in Electrical Engineering and a Master's in Business Administration (MBA).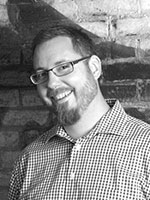 Brooks Shannon
Vice President – GIS, RapidDeploy
Brooks has worked for 17 years in public safety as a software engineer, product manager, and strategic leader for GIS and NG911 product and service organizations, continually driven by a passion to leverage Geographic Information Systems (GIS) to improve emergency response.
More

He has designed and developed numerous public safety-focused GIS applications used by telecommunicators, first responders, and NG911 service providers that help protect tens of millions of Americans across the United States.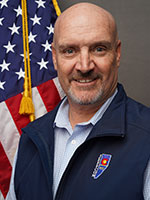 Jeff Streeter
Executive Director, Jefferson County (CO) Communications Center Authority
Jeff is a native of Denver, Colorado. He began his Law Enforcement career in 1985 with the Broomfield, Colorado Police Department. In 1988, he was a lateral hire with the Lakewood, Colorado Police Department and was employed there for approximately 25 years. Throughout his career he has had the opportunity to work a number of assignments to include Special Enforcement (gangs), Major Crimes (robbery, homicide), and SWAT.
More
He retired from the Lakewood Police Department at the rank of Commander, to take the position as Chief of Police with the City of Lone Tree Police Department in Colorado.
Jeff Streeter, Chief of Police for the City of Lone Tree, Colorado March 2013 – June 2016. This department is the newest in Colorado, originating January 1, 2005. Jeff was the second Chief for the department.
In April 1999, Jeff was a SWAT Sergeant responsible for an Entry Team into Columbine High School. He coordinated efforts with various agencies to evacuate the school and locate the suspects responsible for this tragedy. Years following this event he has spoken to numerous groups and provided instruction to both local and Federal agencies on police tactics and response to school shootings. He was also a SWAT Commander responsible for venue security during the 2008 Democratic National Convention in Denver, Colorado.
He has instructed in the areas of Sexual Assault and Homicide Investigations, as well as SWAT tactics and response to active shooters. Jeff is a national instructor for the University of Chicago Illinois, COPS Office on the topic of Procedural Justice.
Jeff is a graduate of Metropolitan State University of Denver with a Bachelors of Science Degree in Criminal Justice as well as a Bachelors of Science Degree in Sociology. In 2010, he graduated the FBI National Academy class #241.
Currently, Jeff is the Executive Director of the recently created, regional, Jefferson County Communication Center (Jeffcom911) as of June 2017. Jeffcom 911 is the dispatch communications center located in the Denver metro area. Jeffcom911 is a large Public Safety Answering point (PSAP) processing approximately 1 million calls per year. We have served as the lifeline between emergency services and the community in Jefferson County Colorado since March 2018. Jeffcom works with local fire, police and emergency medical service providers to dispatch the appropriate emergency responders, as well as to provide support for public safety education. Providing dispatch services to 24 agencies law, fire and EMS. At full staff this center employees approximately 150 employees.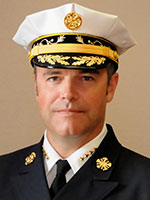 Adam Thiel
Deputy Managing Director, Fire Commissioner, OEM Director, City of Philadelphia
In May 2016, Mayor James Kenney appointed Adam Thiel to serve as the 20th Fire Commissioner for the City of Philadelphia. Commissioner Thiel is responsible for leading the Philadelphia Fire Department's almost 3,000+ members in every facet of protecting our Nation's 5th-largest city from fires and emergencies arising from all hazards. Adam also serves as Director of the Philadelphia Office of Emergency Management (OEM).
More
From 2014-2016, he was a Deputy Secretary of Public Safety and Homeland Security for the Commonwealth of Virginia. In that role, he helped provide strategic direction, policy advice, management oversight, and operational coordination for eleven agencies with an overall budget of more than $3.1B and 30,000 employees. Deputy Secretary Thiel was directly responsible for the Departments of: Emergency Management, Fire Programs (including the State Fire Marshal's Office), Military Affairs (Virginia Army/Air National Guard), and State Police, along with the state's Homeland Security and Resilience portfolio.
Adam also served as the Governor's deputy Homeland Security Advisor (dHSA), deputy Chief Resilience Officer (dCRO), Statewide Interoperability Coordinator (SWIC), and FirstNet State Single Point of Contact (SPOC). He facilitated the Secure Commonwealth Panel and Rail Safety/Security Task Force, co-led the state's National Disaster Resilience Competition (NDRC) project team to a $121M Housing and Urban Development (HUD) grant award, and collaborated with myriad local, state, federal, NGO, private-sector, and other partners across all aspects of Virginia's homeland security enterprise.
Commissioner Thiel was the fire chief for the City of Alexandria, Virginia from 2007-2014 and chaired the Northern Virginia Emergency Response System (NVERS) Steering Committee. Adam's 28 years' experience spans five states (MD, NC, VA, AZ, and PA) as a chief fire officer, incident commander, company officer, fire and emergency services instructor, hazardous materials team leader, paramedic, technical rescuer, structural/wildland firefighter, swiftwater rescuer, and rescue SCUBA diver; he has directly participated in planning, response, and recovery efforts for multiple Presidentially-declared disasters and National Special Security Events (NSSEs), including the 9/11 tragedy, hurricanes, tropical storms, floods, an earthquake, major blizzards, international sporting competitions, and political events.
In addition to public service, he co-founded two successful consulting practices advising a wide range of clients on crisis management, leadership, organizational development, risk analysis, and strategy. Adam is a widely published author and has spoken at events around the globe; he has also developed and taught college courses at multiple universities.
Commissioner Thiel is currently enrolled in the Organizational Dynamics graduate program at the University of Pennsylvania; he completed doctoral coursework in Public Administration and Public Policy at Arizona State University (ABD) and George Mason University, respectively; earned his M.P.A. degree from George Mason University; received a B.S. in Fire Science from the University of Maryland University College; and earned his B.A. in History from the University of North Carolina at Chapel Hill. Additionally, he has completed the Virginia Executive Institute, Harvard University's Kennedy School of Government Program for Senior Executives in State and Local Government, and the Naval Postgraduate School's Center for Homeland Defense and Security Executive Leaders Program.
Adam is a Fellow of the Institution of Fire Engineers (FIFireE), a former Certified Emergency Manager® (CEM), and holds several National Fire Protection Association (NFPA)-standard professional qualifications. He currently serves on multiple boards and committees, including: the NFPA Technical Committee on Emergency Service Organization Risk Management; Underwriters Laboratories (UL) Fire Council and Firefighter Safety Research Institute; Auburn University's Center for Cyber and Homeland Security Board; the American Red Cross Eastern Pennsylvania Region Board; and the Philadelphia Police Athletic League Board. Commissioner Thiel is a former chair of the National Fire Academy Board of Visitors and served on the NFPA Fire Service Section Board. Adam is a 2017 Leadership Philadelphia Fellow and a 2018 USA Eisenhower Fellow.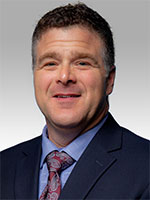 John Whitehead
Vice President, Hexagon
John Whitehead is the vice president of sales for Hexagon. He has more than 25 years of U.S. public safety experience, including 17 years at Hexagon and eight years as operations manager for Jefferson County, Missouri 911. John has served as strategic partner to many Hexagon customers across the United States. His dedication to public safety is evident through his years as a volunteer firefighter and his service as board chairman for the North Jefferson Fire District.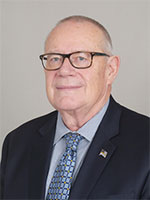 Darold Whitmer
Senior Vice President of Strategic Relationships, NGA 911
With more than 25 years of public safety experience, Darold leads NGA 911 to develop new relationships and nurture existing ones as we work toward moving public safety into affordable, effective, streamlined NG9-1-1 services.