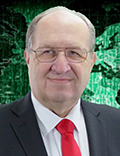 Troy Campbell
Cyber Threat Intelligence Program Director, KC Regional Terrorism Early Warning Fusion Center, KCPD
Currently, Troy is the Cyber Threat Intelligence Program Director as well as the IT Director for the Kansas City Terrorism Early Warning Fusion Center (KCTEW). Nationally he a co-founder of the National Fusion Center Associations (NFCA) Cyber Intelligence Network (CIN), and Co-Chair of the NFCA Cyber Threat Intelligence Subcommittee for the 78 members of the National Network of Fusion Center.
More
A principal architect and co-author of the National Fusion Center Association (NFCA) Cyber Intelligence Capability Framework, Troy lead an implementation of a national counter-terrorism Situational Awareness messaging system for the Domestic Nuclear Detection Office (DNDO) at DHS, returning to the KCTEW in 2011.
A member of CAP/USAF Auxiliary in various command and operational positions for 24 years, Lt. Col. Campbell was the former Vice Commander for the Missouri Wing at Whiteman AFB, is the is the current Director of Emergency Services for 7 states (North Central Region) and former mission transport pilot. He is also the Senior Engineer and co-architect for Advanced Digital Reconnaissance Systems for the Advanced Technology Group at National Headquarters.
Before joining the TEW, Troy specialized in designing Geospatially enabled Situational Awareness systems and tools to communicate between DOD, GOV and State/Local? entities down to the First Responder.
In private business, he has formed and directed multiple IT ventures and groups ranging from secure financial and telecommunications applications, to implementing a multi-million dollar supply chain projects at medium/large enterprises.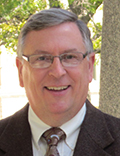 Jay Coverdale
Technical Committee Chair, Kansas 9-1-1 Coordinating Council
Jay Coverdale serves as the Network & Telecommunications Director for the Office of Information Technology Services within the State of Kansas. Jay is responsible for network and telephony services providing connectivity to over 475 state offices within Kansas.
More
He sets technology direction, oversees network operations, controls budget, and manages a staff of 30 technical professionals.
Since 2010, Jay has been a member of the Kansas 9-1-1 Coordinating Council. His extensive technical background directly contributes to all technology of Kansas NG9-1-1. He has been instrumental in a broad range of procurements supporting the development of the Kansas NG9-1-1 such as the infrastructure system specifications and the State's hosted solution.
Jay has a strong information technology background with over 30 years of experience in:
Information Processing covering Computer Operations
Applications Programming
Systems Programming
Capacity Planning
Systems Management and Network Management.
His infrastructure experience includes:
Mainframe
Digital Equipment
Cisco
Numerous programming languages.
In his spare time Jay enjoys auto restoration, residential construction, sports, and spending time with his family.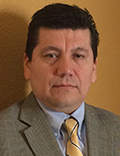 Gabriel Guevara
Sales Engineering Manager, Advanced RF Technologies
Gabriel Guevara is the Sales Engineering Manager at Advanced RF Technologies. He is a veteran in the telecommunications industry with over 17 years of technical sales experience.
More
His clients include Wireless Service Providers, System Integrators and Enterprise customers. He is a subject matter expert on Distributed Antenna Systems and Public Safety technologies. Prior to joining ADRF, he spent 4 years in the Low PIM passive components industry managing Low PIM products for DAS and Public Safety applications. Gabriel holds a BS in Electronic Engineering from the Western Institute of Technology – Guadalajara, Mexico. He enjoys going to the movie theater with his family, mountain biking and playing golf in his spare time.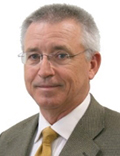 James R. "Dick" Heitschmidt
Chief Dick Heitschmidt, Chair, Kansas 9-1-1 Coordinating Council
Chief Dick Heitschmidt has been the Chief of Police for the City of Hutchinson, Kansas, since 1992. Dick is the Chairman of the Kansas 9-1-1 Coordinating Council and has served on the Council for four years.
More
He also chairs the State Interoperable Executive Committee (SIEC), and serves on the Board of Governors of the Kansas Peace Officers Association.
Other past assignments and responsibilities:
Commissioner on the Governor's Commission on Emergency Response and Planning
Director of Administrative Services for both the Hutchinson Police Department and the Reno County Sheriff's Office for county-wide implementation of E9-1-1 and records consolidation
President of the Kansas Association of Chiefs of Police
FBI Criminal Justice Information System North Central Working Group
Undersheriff of Reno County
Jail Deputy, Patrol Deputy, Patrol Sergeant and Detective Captain for the Reno County Sheriff's Office
Life member of the International Association of Chiefs of Police.
Chief Heitschmidt has a strong background in both 9-1-1 and law enforcement:
Graduate of the FBI National Academy
Graduate of the FBI Law Enforcement Executives Development Institute
Graduate of the National Sheriffs Institute
Graduate of the Central States Law Enforcement Executives Development
Mini MPA Program at Wichita State University
FBI Hazardous Explosive Devices, Redstone Arsenal
Chief Heitschmidt and his wife are both lifelong residents of Hutchinson and Reno County.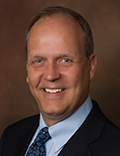 Kent Hellebust
Vice President Safety and Security Technologies, Comtech Telecommunications Corp (formerly TeleCommunication Systems)
As Vice President of Safety and Security Technologies at Comtech TCS, Kent Hellebust is responsible for wireless 2G/3G 9-1-1 services, VoLTE 9-1-1 services, VoIP 9-1-1 services, text-to-911 services, and VoWiFi? emergency call routing and location related services for all US based carriers.
More
Mr. Hellebust is a 20 year veteran of the wireless and VoIP industries, having held product, marketing, and general management positions with both carrier and vendor organizations.
At Comtech TCS, Mr. Hellebust and his team have supported public safety with several "firsts" in new technology deployments, including the first standards-based VoIP emergency call, the first text-to-911 service available nationwide, and the first live demonstration of a pre-standards National Emergency Address Database (NEAD) based on Wireless Fidelity (WiFi) technology. Mr. Hellebust is the holder of several wireless-related patents, and has demonstrated new technologies and services in public and private forums across the country.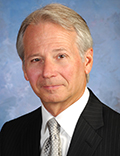 Bill Hinkle
Senior 9-1-1 Advisor, FirstNet
As the Senior 9-1-1 Advisor, Bill Hinkle brings more than 30 years of public safety communications experience to FirstNet, serving most recently as Senior Vice President of Strategic Industry Relationships at Intrado Inc.
More
Prior to that, Bill was the Director of Communications for the Hamilton County Department of Communications, a consolidated center serving 106 police, fire, and EMS agencies in 46 political jurisdictions, in Cincinnati, Ohio. He is also a past President of the National Emergency Number Association (NENA).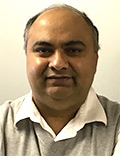 Vihang Jani
Electronics Engineer, Advanced Communications Research, NIST-CTL PSCR Division
Joining PSCR in 2015, Vihang has added 15+ years of experience in 2G/3G/4G cellular technology, interoperability and critical telecom infrastructure experience to the team.
More
Vihang holds a Master of Science in Computer Science and Engineering from the University of Texas in Arlington (UTA). During his career in Cellular Networks R&D, Vihang has been recognized with Ace of Heart Award in interoperability. Vihang has extensive experience in Inter-Vendor Verification and interoperability. He also has worked with IMS/VoLTE and architecting IOT solutions in the Rail Road industry. Vihang is involved in R&D efforts at Advanced Communications Research Group within PSCR and is currently focused on E2E QoS/Priority and Location Based services for Public Safety.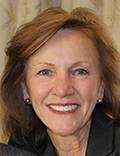 Rebecca (Becky) Lane
Vice President of Membership, CSAA International
Rebecca (Becky) Lane is Vice President of Membership at the Central Station Alarm Association (CSAA). Since January 2007, she has helped CSAA member companies advance their businesses through CSAA's resources and programs. .
More
In particular, she has spurred growth of the CSAA Five Diamond certification program for monitoring companies to an all-time high in 2015. She is a key member of the team of subject matter experts, alarm company representatives, and technical staff leading the growth of the Automated Secure Alarm Protocol (ASAP) service. Ms. Lane's tenure at CSAA follows highly successful careers in sales and consulting in the Washington, DC area.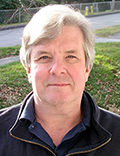 Kevin McGinnis
FirstNet Board Member and Chief/CEO, North East Mobile Health
Kevin McGinnis' career in Emergency Medical Services (EMS) spans 40 years, and he is a nationally recognized advocate for broadband communications within the EMS community.
More
Mr. McGinnis is currently Community Paramedicine Chief of North East Mobile Health Services, the largest paramedic service in Maine. He has been the chief of volunteer, hospital based and private paramedic services, has been the director of a teaching hospital emergency department and was the state EMS director in Maine for ten years.
Mr. McGinnis was the primary EMS community supporter of the several year initiative that led to FirstNet. He is the FirstNet Board liaison to America's tribes, helping to facilitate FirstNet planning for their public safety and telecommunications efforts. He was named by the Government Technology/Solutions for State and Local Government magazine as one of its 2013 "Top 25 Doers, Dreamers & Drivers in Public-Sector Innovation".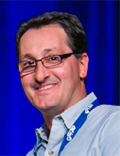 Christian Militeau
ATIS ELOC Task Force Co-Chair
Mr. Militeau's career began in France with Alcatel where he was in charge of Network Systems Engineering. Later, at Telcordia Technologies, he consulted on large telecom consulting projects in the U.S.
More
He was in charge of product management for telecom network equipment during his tenure at Carrier Access. He also served as an executive with nVoq, a start-up telecom software company in Boulder, Colorado. In this role, he was responsible for product strategy and development.
Mr. Militeau joined Intrado in 2005 to lead software systems engineering for the Advanced 9-1-1® services development initiatives. Serving leadership roles for both ATIS and NENA, he has been instrumental in the development of NG9-1-1 standards for the public safety and telecom industry. In 2014, he was the recipient of the ATIS Award for Standards Leadership.
Mr. Militeau has an Electrical Engineering degree from the University of Provence in France, a Master of Science degree in Telecommunications Engineering and an MBA from the University of Colorado at Boulder.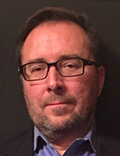 Mark Raczynski
Wireless Broadband Architect, General Dynamics Mission Systems
Mark Raczynski, a Wireless Broadband Architect for General Dynamics Mission Systems, is responsible for positioning General Dynamics Mission Systems' portfolio of products and services to meet customer requirements in the evolving area of 4G and 5G broadband communications.
More
Raczynski has over 30 years' experience in hardware and solutions sales, engineering management, communications network and systems engineering, project management, network architecture planning, budgeting, development, integration and implementation. He brings a holistic understanding of technology and real-world network requirements to meet the demands of customers who need always-on communications for real time sharing of information and access across multiple agencies or communities of interest.
Prior to joining General Dynamics, Raczynski spent 12 years in the commercial telecommunications industry and 14 years with the US Federal Government in positions related to C4I (Command, Control, Computer Communications and Intelligence) systems development, with his last position as Lead Engineer and Program Manager for Command Center relocation and Security on the Pentagon Renovation Project.
Raczynski holds a Bachelor of Science degree in engineering from Manhattan College, a Master of Science degree in telecommunications from George Washington University, and is a graduate of the Air Force Air Command and Staff College.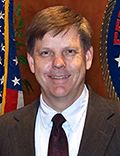 Admiral David Simpson
Chief, Public Safety and Homeland Security Bureau, Federal Communications Commission
Rear Admiral (ret.) David Simpson was appointed Chief of the Federal Communications Commission's Public Safety and Homeland Security Bureau in November 2013. As Bureau Chief, he oversees public safety, homeland security, emergency management, cybersecurity, and disaster preparedness activities at the FCC.
More
He works with public and private partners and through the rulemaking process to deliver state-of-the-art communications that are accessible, reliable, resilient, and secure, and to help ensure that communications networks meet the public safety needs of Americans during emergencies. He brings to this role more than 20 years of Information and Communications Technology experience supporting the Department of Defense, working closely with other agencies to provide secure communication services and improve cyberdefense readiness.
Admiral Simpson served previously as the vice director of the Defense Information Systems Agency (DISA). In that capacity, he helped lead an organization responsible for planning, developing and providing interoperable global communications for the Defense community. He also served as a senior delegate to the 2012 ITU World Radio Telecommunications Conference and to the World Conference on International Telecom (WCIT).
From 2009 through 2010, as Director for Communications and Information Services for U.S. Forces Iraq in Baghdad, he synchronized strategic and operational-level communications for U.S. Forces and assisted the Government of Iraq in building capacity for the information and communications technology sector. Simpson's extensive career includes assignments with responsibility for networks, IT, and crisis communications for afloat and other deployed forces in Europe, Africa, Asia, and South America.
Simpson is a native of Burbank, California and a 1982 graduate of the United States Naval Academy. He earned a master's degree in systems technology from the Naval Postgraduate School.