Speakers for November 17-18, 2015, Forum are not yet available.

Jeffrey Brian


Applications Solution Director, AT&T

Jeff Brian is an Industry Solutions Practice Sales Manager on the Mobile Field Solutions team for AT&T supporting all of the federal, state and local government.
More
Jeff has over 24 years' experience in Land-Mobile Radio, iDEN, Public Safety Computer Aided Dispatch/Record Management System software as well as cellular. At AT&T, Jeff has served as a Government Account Manager & Sales Manager within the government organization. Jeff was also a Sr. Product Marketing Manager developing the ePTT solution for AT&T. Specifically he has been focused on the solution in regards to its feature set, accessories, devices and future releases.

Kirk Burroughs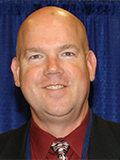 Sr. Directory of Technology for QUALCOMM Engineering Services Group

Kirk joined Qualcomm in 1999 and provides system engineering support for the broad range of QUALCOMM positioning product lines including those related to the positioning of E911 calls.
More
He is also a representative for QUALCOMM at many standards bodies including ATIS, 3GPP, 3GPP2, and OMA where over the past 15 years has been instrumental in the creation of several key E911 related standards including J-STD-036. He has testified to Congress on 911 location accuracy issues and spoken on many panels hosted by ATIS, the FCC, and NENA. Prior to joining QUALCOMM Kirk spent 10+ years working for multiple carriers, including Vodafone, AT&T, and VZW, both domestically and internationally.
He holds a BS in Electrical Engineering from University of California, Berkeley and a MS in Information Networking from Carnegie Mellon University. He holds 33 granted US patents in the positioning technology and emergency services domain.

Todd Early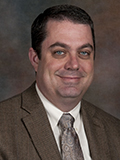 Deputy Assistant Director, Law Enforcement Support Division & SWIC, Texas Safety Communications Service

Todd Early is Deputy Assistant Director of the Public Safety Communications Service for TxDPS. He has oversight of 27 communications facilities, 10 wireless communications radio shops and the State's Strategic Technology Reserve.
More
Mr. Early is Statewide Communications Interoperability Coordinator and Texas' single point of contact for First Responder Network Authority (FirstNet). He is Chair of the Early Builders Advisory Council for the 700 MHz public safety mobile broadband waivers/network, and Chair of the State Agency Interoperability Committee.

Chris Essid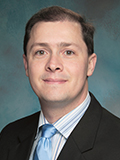 Deputy Director, Office of Emergency Communications, Department of Homeland Security

Chris Essid currently serves as the Deputy Director of the Office of Emergency Communications (OEC) within the Department of Homeland Security (DHS). Chris joined DHS in 2007 to build OEC from a start up to a government leader in the field of emergency communications.
More
He is responsible for leading efforts to enhance interoperable emergency communications among public safety agencies and across all levels of governments nationwide. Under Chris's leadership, OEC developed the first National Emergency Communications Plan, ensured all States and Territories developed Statewide Communication Interoperability Plans, positioned the SAFECOM Program to serve as the primary group representing the public safety community for emergency communications, and built the Emergency Communications Preparedness Center to increase coordination between Federal Departments and Agencies. Chris currently serves as the co-chair for the Canada United States Communications Interoperability Working Group and serves as the federal liaison for the National Public Safety Telecommunications Council and served as a member of the the FCC Communications Security, Reliability and Interoperability Council.
Prior to joining DHS, Chris served as the Statewide Interoperability Coordinator within the Virginia Governor's office. He led the effort for Virginia to develop the Nation's first Statewide Communication Interoperability Plan, established the State Interoperability Executive Committee, and established the Virginia strategic radio cache to provide statewide tactical communications response. Chris's efforts to build partnerships between local and state stakeholders in Virginia served as a catalyst and today most States and Territories have statewide interoperability coordinators, statewide governance structures and statewide communication plans.
In 2009 Chris was awarded a Special Recognition Award by the Association of Public-Safety Communications Officials International for his work in developing communications policy for the public safety community. In 2013 he was awarded the Chairman's Award from the National Public Safety Telecommunications Council for his work to support first responder communications.
Prior to working in government as a civilian, Chris served as a member of the law enforcement community while in the United States Army as a military police officer. Chris holds a Master's degree in Public Administration from the University of Oklahoma and a Bachelors degree in History from the University of Kentucky.

Brian Kassa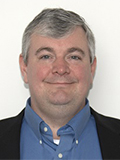 Director of Technology Planning and Development, FirstNet

Brian brings over 20 years of telecommunications experience and 23 years of first responder experience in fire, emergency medical services, dispatch, search and rescue and emergency management.
More
Brian joined FirstNet from Nokia where he held various end-to-end architecture positions. In 2010 he focused on, as the Head of Technology for Public Safety Broadband, the market and activities that would eventually become FirstNet.

Shing Lin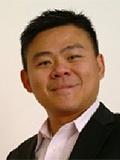 Director of Enterprise Public Safety Technology Services, Harris County, Texas

Shing Lin is the Director of Enterprise Public Safety Technology Services at Harris County, Texas. This team is responsible for providing technology services critical for public safety entities including LMR and application solutions, with the Public Safety Broadband Network being a major vision for the future.
More
Shing has over 15+ years of experience in Information Technology and has an extensive experience in both government and corporate environments. Shing recently returned to Harris County. During this initial experience at the County, he was the Senior Manager over Front Office Applications development teams. Shing's diverse background in IT, includes applications designed and implementation, management consulting, and technology sales and consulting. Over the past 5 years, he has focused in specifically on the current mobility trends and their impacts in the optimizing processes. During this time, Shing spent time at a major cellular carrier, focused on mobility strategy and how to leverage LTE and mobility solutions in the public sector. Shing has a bachelor's in Computer Sciences and a Master in Business Administration. In his spare time, Shing enjoys working on and racing cars.

Tim Lorello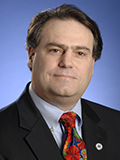 Senior Vice President, TeleCommunication Systems, Inc.

Timothy J. Lorello is a senior vice president at TeleCommunication Systems, Inc. (TCS), a leader in public safety, precise location and secure mobile communication technologies.
More
He has testified before Congress on the advancement of 9-1-1, and presented to the FCC. He serves as vice chairman of the NG9-1-1 Institute, board member of The Industry Council for Emergency Response Technologies (iCERT), and an active member of APCO and NENA.

Michael Ogata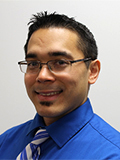 U.S. National Institute of Standards and Technology

Michael Ogata has worked for the National Institute of Standards and Technology (NIST) since 2005. During his tenure he has focused in digital forensics, specializing in mobile application forensics.
More
Recently he has been supporting the Public Safety Communications Research effort at NIST and with APCO in their work to refine requirements for mobile applications for first responders. Michael has a Bachelor of Science in Computer Science from the University of Maryland, Baltimore County.

Richard Reed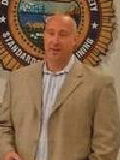 FirstNet Director of State Plans

Richard Reed is the Director of State Plans for FirstNet. He previously served as Branch Chief, Technical Assistance for the Department of Homeland Security (DHS) Office of Emergency Communications where he led a team of public safety professionals, Engineers and analyst helping State, Local and Tribal public safety solve complex communication's problems.
More
Prior to joining the Federal government, he led the systems integration teams for several companies in the DC metro area. In the middle 1990's, Richard also served as Radio Lead for the White House Communications Agency and as an Intelligence Officer with the Office of Naval Intelligence.

Admiral David Simpson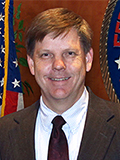 Chief, Public Safety and Homeland Security Bureau, Federal Communications Commission

Rear Admiral (ret.) David Simpson was appointed Chief of the Federal Communications Commission's Public Safety and Homeland Security Bureau in November 2013. As Bureau Chief, he oversees public safety, homeland security, emergency management, cybersecurity, and disaster preparedness activities at the FCC.
More
He works with public and private partners and through the rulemaking process to deliver state-of-the-art communications that are accessible, reliable, resilient, and secure, and to help ensure that communications networks meet the public safety needs of Americans during emergencies. He brings to this role more than 20 years of Information and Communications Technology experience supporting the Department of Defense, working closely with other agencies to provide secure communication services and improve cyberdefense readiness.
Admiral Simpson served previously as the vice director of the Defense Information Systems Agency (DISA). In that capacity, he helped lead an organization responsible for planning, developing and providing interoperable global communications for the Defense community. He also served as a senior delegate to the 2012 ITU World Radio Telecommunications Conference and to the World Conference on International Telecom (WCIT).
From 2009 through 2010, as Director for Communications and Information Services for U.S. Forces Iraq in Baghdad, he synchronized strategic and operational-level communications for U.S. Forces and assisted the Government of Iraq in building capacity for the information and communications technology sector. Simpson's extensive career includes assignments with responsibility for networks, IT, and crisis communications for afloat and other deployed forces in Europe, Africa, Asia, and South America.
Simpson is a native of Burbank, California and a 1982 graduate of the United States Naval Academy. He earned a master's degree in systems technology from the Naval Postgraduate School.
Rick Smith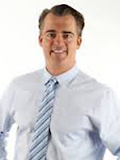 CEO, TASER International
Patrick (Rick) Smith is the Chief Executive Officer of TASER International, a company he founded in a Tucson garage in 1993.
More
Rick graduated from Harvard in three years with a degree in Biology in 1991.  He then studied at the University of Chicago, and Leuven University in Belgium, earning both an MBA in Finance and a Masters of International Finance.
While living in Europe, two of Rick's high school friends were shot and killed in a "road rage" incident back in Arizona.  Dismayed to learn that more than 37,000 people died of bullet wounds in the U.S. in 1991, Rick set out to develop alternative technologies that would allow people to protect themselves, but without killing.
Rick founded TASER International with his brother Tom and a former NASA scientist and TASER® conducted electrical weapon inventor Jack Cover in September of 1993. The company's mission is to create new weapons designed specifically to reduce the risk of injury or death in order to "Protect Life."
TASER has grown from a garage start-up to a technology company with a truly global impact.  TASER weapons have been used to save more 115,000 lives from potential death or serious injury while making the communities dramatically safer.
In mid-2001 TASER completed an IPO and began trading on the NASDAQ under the symbol TASR.  Rick and his brother Tom were honored as winners of the Ernst and Young 2002 Entrepreneur of the Year in Arizona.  In 2004, TASER International was listed as the #1 Fortune Small Business Fastest Growing Company in America by Fortune Magazine.  That same year, TASER International was ranked the #1 top performing stock in the world by the Wall Street Journal.
As the company grew, the TASER® brand became a part of modern culture, featured in countless films, books, and television shows.  "Don't TASE me bro," was named the most memorable quote of 2007.
However, the TASER phenomenon has not been without controversy.  Human conflict and police use-of-force are inherently controversial – and the rapid spread of TASER technology was accompanied by vociferous debate about its use.
Rick and the team at TASER again saw an opportunity, amidst adversity, to use technology to address the challenging issue of mistrust between communities and police.  The company has pivoted to bring transparency into every police interaction with its AXON™ on-officer wearable cameras, ensuring accountability for law enforcement agencies while protecting police officers from false allegations.
Looking forward, Rick is leading an effort to modernize public safety information systems with the first major cloud-computing initiative in the space, EVIDENCE.com.  EVIDENCE.com is a SaaS platform built to seamlessly handle the tidal wave of digital data, including video, photos, and audio growing exponentially in modern law enforcement. AXON cameras & EVIDENCE.com service create an ecosystem similar to Apple's iPod™/iTunes™, only purpose-built with intricate security and audit tracking technologies required for handling digital evidence.  Today, more than 2,000 agencies use EVIDENCE.com.
From a community standpoint, Rick created the TASER Foundation for Fallen Officers in 2004 to help support the families of public safety officers killed in the line of duty.  The TASER Foundation distributed more than $3 million to the families of fallen heroes before the Foundation was merged into the larger International Association of Chiefs of Police (IACP) Foundation.  Rick serves as a board member for the IACP Foundation.  Rick also serves as a member of the Exponential Advisory Board (XAB) for Singularity University, a non-profit dedicated to Rick's professional passion: using technology to solve mankind's greatest challenges.

John Snapp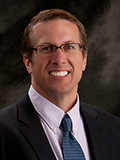 Senior Technical Officer, Intrado
John Snapp, Senior Technical Officer at Intrado, provides strategic direction and coordination of technical activities within the wireless group and between various departments within the company.
More
The Chief Architect behind Intrado's Text to 9-1-1 initiative, he has worked in the wireless industry since 1991, holding 16 patents. He has directed technical groups for various wireless carriers in both engineering and operational roles. He was lead architect in several network nodes that allowed AT&T Wireless to seamlessly bridge the gap between TDMA and GSM. He led the initial wireless deployment of E911 Phase 1 and design, development and deployment of E911 Phase 2.

Gary Wallace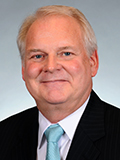 Vice President of Government Relations, SiriuxXM

Gary Wallace is Vice President of Government Relations at SiriuxXM, SiriusXM is the world's largest radio broadcaster measured by revenue, providing premium music, traffic, weather, data and information services available in vehicles from every major car company in the U.S.
More
SiriusXM also provides telematics services across multiple automotive brands.
Wallace is responsible for managing public policy issues involving connected vehicles before federal and state/provincial legislative bodies and transportation, public safety and privacy agencies. Wallace has been involved in automotive telematics from the technology's earliest deployments in the mid-1990s. Since then, he has been active in numerous automotive and safety-related organizations, including APCO, and serves as the chairman of the Connected Vehicle Trade Association, based in Detroit. Wallace, a Kansas native, earned degrees in journalism from the University of Kansas and in political science from the University of Utah in Salt Lake City.

Col. James M. Wolfinbarger (ret.)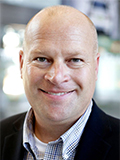 Motorola Soutions, Inc., Smart Public Safety Solutions (SPSS)
Col. James (Jim) M. Wolfinbarger retired as the 7th chief of the Colorado State Patrol in 2013 after serving his final four years as Chief. During the course of Jim's career with the CSP he served in a number of capacities including as the Director of the CO Office of Preparedness and Security (OPS) which included oversight of the State's Fusion Center and Critical Infrastructure Protection Team.
More
He also served as the Training Director for the Colorado State Patrol and a number of years as the agency's lead media spokesperson.
As the chief, Jim was responsible for the 1200 members of the CSP to include 5 regional statewide communications centers with over 140 police communication professionals. In addition to the CSP, those centers provided professional communications services to over 60 state and local agencies across Colorado.
Jim served as the chair of the International Association of Chiefs of Police (IACP) Homeland Security Committee from 2012-13 and served as a board member for the IACP's Highway Safety Committee from 2009-13.
Jim is a graduate of the 225th session of the Federal Bureau of Investigation (FBI) National Academy (NA) as well as the FBI's 33rd session of the National Executive Institute (NEI) and a graduate of the 2011 FBI/INTERPOL Atlantic Leadership in Counter Terrorism (LinCT). Jim is also a graduate of the 176th session of the Northwestern University's School of Police and Staff Command (SPSC). Jim has toured Israel along with the Anti-Defamation League (ADL) as a guest of the IDF and the Israeli National Police learning of their best practices to enhance information sharing and interdict terrorism. Jim has spoken nationally and internationally as an expert in the area of public/private partnerships and information sharing to enhance public safety and reduce crime in our country.
Since joining Motorola Jim has worked to provide industry expertise and to act as a ambassador to law enforcement executives in the western part of the US regarding what Motorola is bringing to the market to enable public safety agencies the tools and solutions needed to empower their personnel to move forward into intelligence-led public safety while ensuring that the men and women who serve in those departments have the tools at their disposal to keep them safe by providing the right information and intelligence when they need it the most.

Christopher Yaw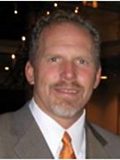 Senior Solutions Architect, Northrop Grumman

Mr. Christopher Yaw is a Senior Solutions Architect at Northrop Grumman with over 26 years of experience in the technical computing space with 10 years of experience designing, building and maintaining broadband cellular networks globally.
More
Over his varied career, he has championed adoption of internet services over hybrid fiber/coax networks, deployed broadband cellular networks in faraway places from Malaysia to Nigeria, and was the Deputy Chief Engineer and Deputy Program Manager for the largest public safety wireless system in the US, the New York City Wireless Network (NYCWiN) taking that system from concept to full operational state. Mr. Yaw is currently responsible for mobile platform/solution development and delivery to Northrop Grumman's wide customer base with an emphasis on Civil Security.

Phil Zion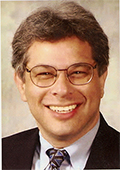 Director, Broadband Initiatives, General Dynamics Mission Systems
Phil Zion is a General Dynamics Mission Systems strategist. Over his 15-year tenure with General Dynamics, he has tailored IT, network, security, and mission applications solutions to meet the needs of diverse federal, state, and local enterprises.
More
Focusing on improving the ability of public safety practitioners to fulfill their missions, he continually evaluates issues such as network technology, public safety applications, human factors, and economic sustainability. Mr. Zion is active in aligning General Dynamics research and development programs with the needs of public safety in the US and abroad.