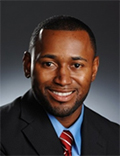 Richard Coleman II
Director Public Safety Programs, General Dynamics Mission Systems
Richard Coleman II is the Director of Public Safety Programs at General Dynamics Mission Systems. Mission Systems is amongst the largest of General Dynamics' 13 business units and a global market leader in the development, integration, and provisioning of end-to-end secure, strategic and tactical, mobile networks.
More
Mr. Coleman has been in his current position since January 2011. As Director of Public Safety Programs, he is responsible for implementing strategies to help Mission Systems develop technologies to meet the nation's homeland security needs. In doing so, he is responsible focusing its business development, capture management, and marketing activities for federal market place
The Mission Systems Homeland Security portfolio includes a unique combination of major Programs of Record as well as industry leading product franchises. In particular, the Rescue 21 Program (Rescue 21) has currently deployed more than 250 towers, shelters, and associated command centers for the U.S. Coast Guard along the coastal United States. It stands as one of the most successful U.S. Department of Homeland Security programs due in part to the streamlined system developed to build, load and test the Rescue 21 fixed towers in the factory prior to deployment. Additionally, Mission Systems combines expertise in building and integrating complex communication networks for federal agencies with industry leading 3G and 4G Long Term Evolution (LTE) wireless broadband.
In addition to his duties at Mission Systems, Mr. Coleman serves on the Board of the Border Security Technology Consortium. As one of the Executive Board members, he is spearheading an innovative and collaborative approach between industry and the government to get new cutting edge technologies to the frontline faster. Mr. Coleman is also a member of the Black Board of Directors and supports several non-profit organizations, including the Border Patrol Foundation.  He has been recognized by Phoenix Business Journal as one of Arizona's "Forty under 40", by Cystic Fibrosis as one of Arizona's Finest and Ebony Magazine as one of the Nations "Top Business Leaders under 40".
Mr. Coleman earned a bachelor's and master's degree in Electrical Engineering and an Executive masters in business administration from Arizona State University. He currently lives in Scottsdale Arizona.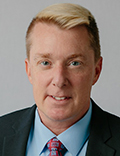 Eric Hagerson
Senior Regulatory Affairs Manager, T-Mobile
Eric Hagerson is Senior Regulatory Affairs Manager for T-Mobile US, a nationwide, full service, mobile communications provider. Mr. Hagerson has over 16 years of experience in the telecommunications industry. His career background in the field is varied and includes network design and implementation, contract negotiation and vendor development.
More
Mr. Hagerson has consulted on interconnection and intercarrier compensation issues and was T-Mobile's representative to the Intercarrier Compensation Forum. He played an integral part in T-Mobile's federal AWS-1 spectrum clearing efforts which achieved early access to nearly all of the company's $4.2 billion in AWS-1 licenses; as a result of this work, he was awarded the T-Mobile Summit Award.
Currently, Mr. Hagerson's policy portfolio is diverse. He is responsible for T-Mobile's Public Safety and 9-1-1 federal advocacy efforts, including chairing the FCC's Communications, Security, Reliability and Interoperability Council IV's Working Group 1 Subcommittee on Text to 9-1-1 location determination. He is also active in NTIA's Commercial Spectrum Management Advisory Committee's efforts to identify further federal spectrum for reallocation or sharing opportunities, serving as chair of the Transition Implementation Priorities Subcommittee in Working Group 2. Other issues under Mr. Hagerson's purview include signal boosters, contraband devices, in-flight mobile connectivity and 700 MHz interoperability.
Mr. Hagerson received his Bachelor of Arts from the University of Pennsylvania where he was a member of Phi Beta Delta, the Honor Society for International Scholars. He holds a Masters of Business Administration summa cum laude from the University of Maryland-University College and a Project Management Certificate from The George Washington University. He is a member of the Association of Public-Safety Communications Officials, Alliance for Telecommunications Industry Solutions – Emergency Services Interconnection Forum, National Emergency Number Association, NG9-1-1 Institute and Federal Communications Bar Association.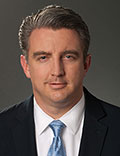 TJ Kennedy
President, FirstNet
TJ Kennedy was one of the first leaders to join the FirstNet team in July 2013. TJ is an experienced executive with a unique leadership background that includes technology expertise and coalition building and as well as hands-on public safety experience in police, fire and emergency medical services. After starting his career in public safety he advanced to senior-level positions in Fortune 500 companies.
More
Prior to joining the FirstNet Senior leadership team, Mr. Kennedy was the Director, Public Safety and Security for Raytheon Company, and was President of JPS Communications, a subsidiary focused on radio interoperability solutions. While working with the Utah Department of Public Safety, Mr. Kennedy served as a state trooper and was on the SWAT/Special Operations team. He was also a flight paramedic with Intermountain Life Flight in Salt Lake City and is a past president of the International Association of Flight and Critical Care Paramedics. Mr. Kennedy was a firefighter and a paramedic for Park City Fire District, and graduated from the University of Utah.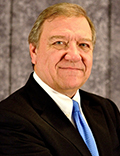 Ray Lehr
Retired Assistant Chief (Baltimore City Fire Department), Technology Program Manager, and Public Safety Consultant
Ray Lehr retired from the Maryland State Police in December 2014 to focus full-time on making the Nationwide Public Safety Broadband Network a reality. He is working with the Mid-Atlantic Consortium for Interoperable Nationwide Advanced Communications (MACINAC) to insure the deployment is seamless in the FEMA 3 Region.
More
Ray served as the Maryland Statewide Interoperability Director from 2009 to 2014, where he directed a Program Management Office, which was responsible for projects to improve public safety communications including a Statewide 700 MHz Land Mobile Radio (LMR) project. He also served as Maryland's State Point of Contact (SPOC) for FirstNet and initiated the first State Initial Consultation process with FirstNet which provided a framework for future engagements with the nation's public safety leaders and State officials. Ray was a Board member of the Public Safety Spectrum Trust (PSST) representing the National Governors Association prior to the creation of FirstNet.
Chief Lehr retired as Assistant Chief of the Baltimore City Fire Department after 30 years as a front line incident commander and public safety professional. In addition to his experience as a fire service leader, he was project manager for the City of Baltimore's consolidated 800 MHz Digital LMR system which supported Fire, Police, EMS and other public service agencies. Retiring from the BCFD in 2000, he spent 10 years working for systems integrators on public safety projects in NYC, DC and LA. He is a Six Sigma Brown Belt and ITIL v3 certified in program management.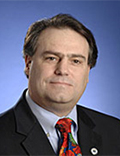 Tim Lorello
Senior Vice President, TeleCommunication Systems
Senior Vice President and Chief Marketing Officer Tim Lorello is responsible for TeleCommunication Systems' (TCS) corporate and marketing communications, branding activities, product strategy and regulatory affairs.
More
Mr. Lorello joined the company in 1995 and used his broad experience in the computer industry and in-depth expertise in telecommunications to lead the creation of TCS' commercial division. Prior to joining TCS, Mr. Lorello worked for AT&T/Bell Laboratories (now Alcatel-Lucent), where he specialized in intelligent networks and provided market support for the cellular, PCS, independent and broadband intelligent network industry segments.
Mr. Lorello is a founding representative of the NG9-1-1 Institute; he has been a board member for 10 years and is currently serving as vice chairman of the Institute's Board for a second time.  In addition, he is an active member of NENA and APCO and a board member of The Industry Council for Emergency Response Technologies (iCert).  Mr. Lorello has testified before Congress on the advancement of 9-1-1 and public safety and presented numerous perspectives on public safety issues before the FCC and to industry.  Leading technology publications, organizations and conferences such as NENA, APCO, iCERT, and IWCE turn to him as a thought leader, guest writer and session speaker on a variety of E9-1-1 topics.
Mr. Lorello earned a bachelor of science degree in physics from the University of Chicago and a master of science degree in electrical engineering from Northwestern University. He holds 18 patents.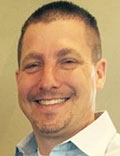 Tracy McElvaney
Engineering Supervisor, Advanced Communications Research, NIST-CTL PSCR Division
Joining PSCR in 2014, Tracy has added 19+ years of experience in cellular deployment and interoperability to the team.
More
Tracy holds a Bachelor of Science in Electrical Engineering from the University of Texas in Arlington (UTA). During his career in Cellular Networks R&D, Tracy has been recognized with Outstanding Achievement Awards 4 times with major accomplishments in the areas of interoperability, customer advocacy and outage recovery improvements. Tracy is currently the Leader of the Advanced Communications Research Group within PSCR.
Christian Militeau
Director, Technical Standards, Intrado Inc.
Christian Militeau is Director of Technical Standards at Intrado. His professional experience includes more than 20 years in the telecommunications industry in the areas of hardware, software, consulting and services.
More
Mr. Militeau's career began in France with Alcatel where he was in charge of network systems engineering. Later, at Telcordia Technolgies, Mr. Militeau's experience included large telecom consulting projects in the U.S. He was in charge of product management for telecom network equipment while at Carrier Access. For several years, he served as an executive with a start-up company, nVoq, a telecom software company in Boulder, Colorado. In this role, he was responsible for product strategy and development.
Mr. Militeau joined Intrado in late 2005 to lead software systems engineering for the Advanced 9-1-1® services development initiatives. In recent years, he has been instrumental in the development of NG9-1-1 standards for the public safety and telecom industry with leadership roles in ATIS and NENA. In 2014, he was the recipient of the ATIS Award for Standards Leadership.
He has an Electrical Engineering degree from the University of Provence in France and a M.S. Telecommunications Engineering and a M.B.A from the University of Colorado at Boulder.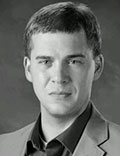 David O'Berry
Worldwide Technical Strategist, Office of the CTO, Intel Security Group
David O'Berry is a "reformed CxO/CIO currently working for 'The Dark Side' in Worldwide Strategic Technologies within Intel Security Group's (the artist formally known as McAfee) Office of the CTO."
More
He spent 19 years on the enterprise side as a network manager, Director of Information Technology Systems and Services and, most recently, Director of Strategic Development and Information Technology (CIO) in the public sector. During that timeframe he was an advocate for standards-based networks and security working with groups like Trusted Computing Group, NIST, MITRE, and The Open Group to further those causes. Active within the industry, he currently holds CISSP-ISSAP, ISSMP, CCSP, CRISC, CSSLP, and CRMP among other certifications including old school certs like Enterprise/Master Certified Novell Engineer (a fact he tries not to mention very often). After much convincing by a mentor, the late Hal Tipton (RIP Security Yoda), David was also published several years in a row in the Information Security Management Handbook (ISMH) on topics like The Global Information Systems Transformation (GIST), Distributed Threat-State Databases (DTSD), standards such as IF-MAP, SCAP, OVAL, and standards-based ecosystem enabling concepts such as "Radically Distributed Network Visibility" and "Pervasive Autonomic Security".
Through-out his long career on the customer side while writing for various publications on a wide-range of Technology, IT, and IT-SEC topics, David has never shied (and still does not) from keeping the industry in check in any number of ways on any number of topics including advocating for customer's rights and their enhanced participation "in their own survival". He calls himself a professional mutt because his background and experiences have been anything but a planned path throughout his career. Just before joining McAfee, David was honored as a ComputerWorld Top 100 IT Leader for 2011, a fact he attributes to the amazing team that surrounded him during his service in the public sector. He and his team believed both tactical operations without strategic vision as well as vision without the ability to effectively execute were scenarios that equally crippled organizations and so they sought to always find a balance between those two capabilities to enable their enterprise and its customers.
Michael Ogata
Computer Scientist, U.S. National Institute of Standards and Technology
Michael Ogata has worked for the National Institute of Standards and Technology (NIST) since 2005. During his tenure he has focused in digital forensics, specializing in mobile application forensics.
More
Recently he has been supporting the Public Safety Communications Research effort at NIST and with APCO in their work to refine requirements for mobile applications for first responders. Michael has a Bachelor of Science in Computer Science from the University of Maryland, Baltimore County.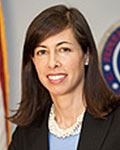 Jessica Rosenworcel
Commissioner, Federal Communications Commission
Jessica Rosenworcel was nominated for a seat on the Federal Communications Commission by President Barack Obama and on May 7, 2012 was confirmed unanimously by the United States Senate. She was sworn into office on May 11, 2012.
More
Commissioner Rosenworcel brings a decade and a half of public sector and private sector communications law experience to her position at the FCC. This experience has shaped her belief that in the 21st century strong communications markets can foster economic growth and security, enhance digital age opportunity, and enrich our civic life.
Prior to joining the agency, Commissioner Rosenworcel served as Senior Communications Counsel for the United States Senate Committee on Commerce, Science, and Transportation, under the leadership of Senator John D. Rockefeller IV. She previously served in the same role on the Committee under the leadership of Senator Daniel K. Inouye. In this position, she was responsible for legislation, hearings, and policy development involving a wide range of communications issues, including spectrum auctions, public safety, broadband deployment and adoption, universal service, video programming, satellite television, local radio, and digital television transition.
Before joining the staff of the Committee, she served as Legal Advisor to former FCC Commissioner Michael J. Copps. She also served at the agency as Legal Counsel to the Chief of the Wireline Competition Bureau and as an Attorney-Advisor in the Wireline Competition Bureau.
Prior to entering public service, Commissioner Rosenworcel practiced communications law at Drinker Biddle and Reath.
Commissioner Rosenworcel is a native of Hartford, Connecticut. She is a graduate of Wesleyan University and New York University School of Law. She lives in Washington, DC with her husband Mark, and children Caroline and Emmett.
Mark Tesh
Senior Product Manager, Harris Corporation
Mark Tesh is a senior product manager with Harris Corporation, charged with adapting new communication technology into useful tools for first responders.
More
His career has focused on improving and extending the capabilities of both radios and smartphones, and the interplay of new technology with users. Tesh has a Master's Degree in Mechanical Engineering from Florida Atlantic University.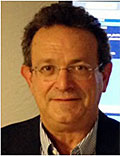 Mike Wengrovitz
VP, Innovation, Mutualink
Dr. Wengrovitz has 35+ years of industry experience and more than 70 patent applications. He received the ScD from MIT, and was a Fannie and John Hertz Fellow in the MIT EE and WHOI Joint Program.
More
At Mutualink, Dr. Wengrovitz directs integrations with external partners and companies, conducts advanced system integrations, and introduces innovative functionality into Mutualink's products and systems. Most recently, he has been working on wearable devices for improved public safety and FirstNet.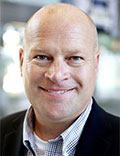 Col. James M. Wolfinbarger (ret.)
Smart Public Safety Solutions, Motorola Solutions
Col. James (Jim) M. Wolfinbarger retired as the 7th chief of the Colorado State Patrol in 2013 after serving his final four years as Chief. During the course of Jim's career with the CSP he served in a number of capacities including as the Director of the CO Office of Preparedness and Security (OPS) which included oversight of the State's Fusion Center and Critical Infrastructure Protection Team.
More
He also served as the Training Director for the Colorado State Patrol and a number of years as the agency's lead media spokesperson.
As the chief, Jim was responsible for the 1200 members of the CSP to include 5 regional statewide communications centers with over 140 police communication professionals. In addition to the CSP, those centers provided professional communications services to over 60 state and local agencies across Colorado.
Jim served as the chair of the International Association of Chiefs of Police (IACP) Homeland Security Committee from 2012-13 and served as a board member for the IACP's Highway Safety Committee from 2009-13.
Jim is a graduate of the 225th session of the Federal Bureau of Investigation (FBI) National Academy (NA) as well as the FBI's 33rd session of the National Executive Institute (NEI) and a graduate of the 2011 FBI/INTERPOL Atlantic Leadership in Counter Terrorism (LinCT). Jim is also a graduate of the 176th session of the Northwestern University's School of Police and Staff Command (SPSC). Jim has toured Israel along with the Anti-Defamation League (ADL) as a guest of the IDF and the Israeli National Police learning of their best practices to enhance information sharing and interdict terrorism. Jim has spoken nationally and internationally as an expert in the area of public/private partnerships and information sharing to enhance public safety and reduce crime in our country.
Since joining Motorola Jim has worked to provide industry expertise and to act as a ambassador to law enforcement executives in the western part of the US regarding what Motorola is bringing to the market to enable public safety agencies the tools and solutions needed to empower their personnel to move forward into intelligence-led public safety while ensuring that the men and women who serve in those departments have the tools at their disposal to keep them safe by providing the right information and intelligence when they need it the most.