+ Richard Coupland III, Director, Public Safety Technology Integration, C4 Systems, General Dynamics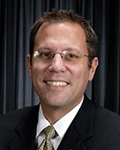 As director of Public Safety Technology Integration for General Dynamics C4 Systems, Coupland leverages unique capabilities from across the company and industry, and migrates them to the public safety sector. Chief among his business priorities is bringing purpose-built LTE capability, as well as any desired applications from across the technology industry, to public safety communications. More
+ John Facella, Senior Vice President, RCC Consultants
John Facella has over 30 years of public safety communications experience including working for the two largest LMR vendors in North America. He has a BSEE from Georgia Tech and is a registered professional engineer in IL and a Chartered Engineer in the United Kingdom. He serves on the communications committees for the Police Chiefs and Fire Chiefs Associations, and is on two National Fire Protection Association Committees. Mr. Facella was the CEO of three information security companies, was responsible for the international product line of encrypted LMR radios for a major vendor, and was responsible for secure communications during his military service. He is currently a senior vice president with RCC Consultants.
+ Eric Hagerson, Senior Regulatory Affairs Manager, T-Mobile USA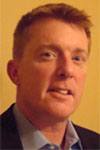 Eric Hagerson is Senior Regulatory Affairs Manager for T-Mobile USA, a nationwide, full service, mobile communications provider. Mr. Hagerson has over 14 years of experience in the telecommunications industry. His career background in the field is varied and includes network design and implementation, contract negotiation and vendor development. Mr. Hagerson has consulted on interconnection and intercarrier compensation issues and was T-Mobile's representative to the Intercarrier Compensation Forum.  He spearheaded T-Mobile's federal AWS-1 spectrum clearing efforts which achieved early access to nearly all of the company's $4.2 billion in AWS-1 licenses; as a result of this work, he was awarded the T-Mobile Summit Award. More
+ Nelson Hastings, Public Safety Communications Research
Nelson Hastings is a member of the Public Safety Communications Research (PSCR) program team organizing and leading their security research and testing efforts. Located in Gaithersburg, he has been part of the Computer Security Division in the Information Technology Laboratory at NIST for the past 15 years. Before joining the PSCR efforts, he was the Technical Lead of the NIST Voting Program while leading the program's computer security efforts. He also co-chaired the Cyber Security Working Group's Testing and Certification sub-group of the Smart Grid Interoperability Panel. In addition, he has worked in the areas of public key infrastructure and the cryptographic module validation (FIPS 140-2) program. Dr. Hastings received his Ph.D. in computer engineering from Iowa State University, M.S. in electrical engineering from Western Michigan University, and B.S. degrees in electrical engineering and computer engineering from the University of Missouri-Columbia. 
+ Gary Monetti, Strategic Business Development Executive, TASC, Civil and Infrastructure Security Group
Gary is an experienced, self motivated executive who has worked in the information and communications technology sectors for the past 30 years. He has held executive management and Sr. Systems Engineering level positions leading both large and small teams working for IT and Telecom equipment providers and systems integrators. He is a motivating and inspirational business leader who maximizes team performance. More
+ Douglas Sharp, Director of Engineering, Oceus Networks, Inc.
Douglas Sharp is the Director of Engineering at Oceus Networks, Inc., a broadband services and solutions provider that empowers government and industry across the globe to deliver high-speed voice, video and data communications. In his role as lead technologist for the Private and Federal Solutions group, he is responsible for advising customers with regard to mobile broadband communication system technology, standards, radio propagation and security. Mr. Sharp has more than 25 years experience in Land Mobile Radio, Cellular and Mobile Broadband communication systems. Prior to joining Oceus Networks in 2012, Mr. Sharp designed and implemented 4G LTE Site Solutions for Ericsson, Inc., was a member of the Systems Engineering team for Ericsson CDMA Systems in Boulder, CO, and a Systems and Design Engineer for Public Safety Trunked Radio Systems with Ericsson Private Radio Systems in Lynchburg, VA.