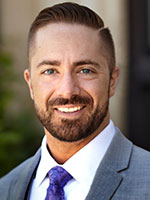 Andrew Dameron
Director, Denver 9-1-1, Department of Public Safety City and County of Denver
Andrew Dameron began his public safety career as a dispatcher and then operations supervisor for the Federal Protective Service, within the Department of Homeland Security.
More

From there, he moved to the private sector where he managed a national security operations center (SOC) for a healthcare security company. Andrew now serves Denver's 9-1-1 personnel as the Director of Emergency Communications for the City and County of Denver. He has a B.A. in Criminal Justice from Colorado State University, and an M.A. in International Security from the University of Denver.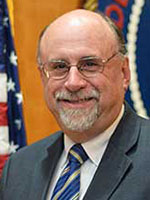 David Furth
Deputy Chief, Public Safety and Homeland Security Bureau, Federal Communications Commission
David Furth is the Deputy Chief of the Commission's Public Safety and Homeland Security Bureau. He is responsible for overseeing policy issues pertaining to public safety and homeland security including public safety spectrum and licensing, E911, Emergency Alert System, and CALEA.
More

Mr. Furth served as Acting Bureau Chief from January to July 2009. From September, 2006 through January, 2009, Mr. Furth was an Associate Bureau Chief. In this capacity, he was responsible for a variety of legal and policy issues in the Bureau, most notably the 800 MHz rebanding proceeding. From March 2003 to September 2006, Mr. Furth was Associate Bureau Chief and Counsel in the Wireless Telecommunications Bureau. Since joining the Commission in 1992, Mr. Furth has served as an attorney in the Private Radio Bureau and the Wireless Bureau, Legal Advisor to Commissioner Rachelle Chong, Deputy Chief and Chief of the Commercial Wireless Division, and Senior Legal Advisor in the Wireless Bureau. Prior to joining the Commission, Mr. Furth was in private law practice in Washington, DC and San Francisco, California. He received his B.A. from Harvard University and his J.D. from Stanford Law School.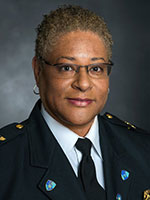 Renee Gordon
Director, Alexandria Department of Emergency and Customer Communications
Renee Gordon has served as the Director for the Alexandria Department of Emergency Communications since 2015. Renee is an appointed Commissioner for the Commission on Accreditation for Law Enforcement Agencies (CALEA).
More

Previously, she was the Director of 911 and Emergency Communications in Baltimore, Maryland. She began her public safety career as a member of the Prince George's County (MD) Police Department and transitioned to public safety communications in 2008. Director Gordon holds a Master of Business Administration from Trinity University and is a graduate of the University of Virginia's Weldon Cooper Center, Public Safety Senior Executive Institute. Director Gordon is also a graduate of the University of Richmond Professional Executive Leadership School and is an industry leader empowering her organization as a certified professional in the Society for Human Resource Management (SHRM). She holds several International Public Safety Certifications to include the Association of Public-Safety Communications Officials (APCO), International Registered Public-Safety Leader (RPL), Certified Public-Safety Executive (CPE) and the National Emergency Number's Association (NENA), Emergency Number Professional (ENP).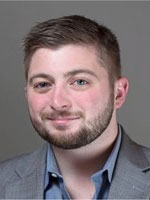 Alex Hamlin
Partner Program Manager, Intrado
Alex Hamlin is the Partner Program Manager for fresh, innovative public safety initiatives at Intrado. Mr. Hamlin has served public safety in varying roles throughout his career, beginning with Law Enforcement at the age of 18 in Metro Atlanta.
More

He served in numerous capacities during his tenure as a law enforcement officer including Sr. Police Officer, Detective, and Crime Scene Investigator. During Alex's time in investigations he worked cases ranging from property crimes to homicides. Mr. Hamlin graduated from Georgia Piedmont College Law Enforcement Academy (Criminal Justice), is a private aircraft pilot and founder/president of Flyt Aviation.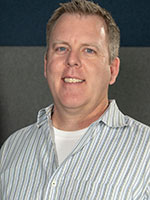 Brian Hobson
Senior Director, Roadmap Development, FirstNet Authority
Mr. Hobson leads the FirstNet Authority's Roadmap Division, which develops and implements the organization's key strategy for growing and evolving the nationwide public safety broadband network.
More

Before becoming Senior Director of Roadmap, he was the FirstNet Authority's Director of State Plans. In this role, he led the development of 56 individual buildout plans for the state and territory governors to make an informed decision about the FirstNet network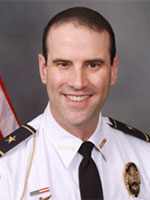 Keith Kelley
Deputy Chief, Field Operations Bureau, Athens-Clarke County (GA) Unified Government
Deputy Chief Keith Kelley is currently in command of the Athens-Clarke County Police Department's Field Operations Bureau. The Field Operations Bureau is comprised of the East and West Patrol Precincts, the Downtown Unit, and the police department's Canine (K9) Unit.
More
Prior to his assignment to the Field Operations Bureau, Deputy Chief Kelley commanded the police department's Administrative Bureau. The Administrative Services Bureau includes the Communications and Technology Division and the Standards, Records, and Training Division.
Deputy Chief Kelley began his career with the Oconee County Sheriff's Office in December 1996. He served as a Communications Officer, Emergency Medical Dispatcher (EMD), and Training Officer. He was employed by the Athens-Clarke County Police Department in November 1999 as a Communications Officer. He rose through the ranks and was appointed to the rank of Police Captain in 2015.
Deputy Chief Kelley has been responsible for many of the technological aspects of the police department. He spearheaded the implementation of numerous new technologies within the ACCPD including CAD/RMS/Mobile system upgrades, 911 telephone systems, various software systems, public safety camera solutions, ALPR systems, the implementation of sUAS (drone) technologies, significant upgrades to the department's mobile command center, creation of a video integration center, a secondary communications center, and the formation of a tactical dispatch team. Deputy Chief Kelley is a certified CALEA Accreditation Manager and has overseen four highly successful CALEA on-site accreditations during his command over the Communications and Technology Division.
Deputy Chief Kelley is a member of the International Association of Chiefs of Police (IACP), the IACP's Midsize Cities Division, the Georgia Association of Chiefs of Police (GACP), the Association of Public Safety Communications Officials (APCO), and the National Emergency Number Association (NENA).
In January 2018 Deputy Chief Kelley was appointed to the IACP's Communications and Technology Committee and appointed as a vice chair in 2021. He also serves as chair of the IACP's NG911 subcommittee and serves on the IACP's sUAS (drone) subcommittee. Deputy Chief Kelley is the IACP's representative on the Public Safety Next Generation 9-1-1 Coalition, a group of national public safety organizations united to promote legislative principles that address the needs and concerns of public safety.
Deputy Chief Kelley is a graduate of the Georgia Law Enforcement Command College, the 79th session of the Police Executive Research Forum's (PERF) Senior Management Institute of Policing (SMIP), IACP's Leadership in Police Organizations (LPO) command training, and the 87th Session of the NENA Center Manager Certification Program (CMCP). Deputy Chief Kelley has a Bachelor's Degree in Leadership Studies from Piedmont College. He has a Master's Degree in Public Safety Administration though Columbus State University's Law Enforcement Command College. Deputy Chief Kelley also holds an active FAA Part 107 sUAS pilot certificate.
Deputy Chief Kelley also holds Fire and EMS certifications. He has served with Oconee County (GA) Fire-Rescue for over 25 years. He currently serves as Station Chief of Station 8, which is the primary response station for the busy and rapidly growing Epps Bridge Parkway-Oconee Connector area.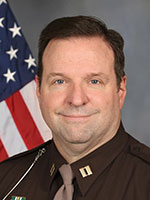 Captain Mel Maier
Mel Maier, Captain, Oakland County (MI) Sheriff's Dept.
Captain Mel Maier is the Commander of the Emergency Communications & Operations Division at the Oakland County, Michigan Sheriff's Office. Mel began his career in public safety more than 30 years ago and has led the 9-1-1 and Sheriff's Operations Center since 2009.
More
Captain Maier has a Bachelor of Science Degree and a 2000 graduate of the Northwestern University School of Staff and Command. He has represented the Major County Sheriffs' of America as the FirstNet Public Safety Advisory Committee-Vice Chair and Homeland Security's "SAFECOM" Emergency Response Council having served as Chair of the Funding & Sustainment Subcommittee.
He serves as the Chair of Radio Oversight, served as Co-Chair of both the County PSAP Coordinators Subcommittee and the County Radio Policy Subcommittee, as well as the SE Michigan Urban Area Security Initiative (UASI) Regional Interoperable Communications Subcommittee. He has also been recognized for his leadership role in statewide emergency 911 communications as past President of the Michigan Communication Directors Association (MCDA).
He currently serves as the Chair of the Public Safety NG9-1-1 Coalition promoting legislation in support of funding and coordinating interoperable Next Generation 9-1-1 across the United States. He is the Project Manager for the Countywide Public Safety P25 Radio System ensuring interoperable communications for more than 70 agencies, 3,500 first responders and serving a population of more than 1.2 million people in southeast Michigan.
Craig Martinez
Chief of Police (ret.) and Public Safety Advisor, T-Mobile for Government
Chief Craig Martinez (Ret.) is the Sr. Public Safety Administrator for T-Mobile. Right out of high school, he joined the United States Marine Corps where he served on active duty in an infantry battalion.
More

Two days after his enlistment ended, he found himself in the police academy in Utah. Over the next 23-years, he worked for the Utah Highway Patrol as a State Trooper, Federal Aviation Administration as a Federal Air Marshal, Orem Police Department (UT) as a Captain, and retired as the Director of Public Safety/Chief of Police in Springville (UT). He is a graduate of the FBINA session #275 and Northwestern University SPSC #423.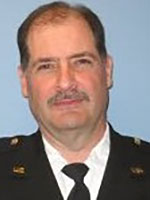 Dave Mulholland
Administrator, Arlington County VA Emergency Communications Center
Dave Mulholland has been a long-time leader in and champion of public safety communications at multiple levels of government in and multiple public safety disciplines.
More
His 33 plus years of public safety experience includes serving with the United States Park Police where he managed communications and technology for his last 12 years (retiring at the rank of Major), with the District of Columbia Homeland Security and Emergency Management Agency serving as the District's Statewide Interoperability Coordinator, and now serving as the Administrator of the Arlington County Emergency Communications (9-1-1) Center since May 2017. He has contributed significantly in advancing public safety communications with emphasis on forward vision and collaboration through his public safety technology leadership roles with the Metropolitan Washington Council of Governments  and as a senior public safety communications and technology expert for numerous organizations to include the International Association of Chiefs of Police, Association of Public Safety Communications Officials, Integrated Justice Information Systems (IJIS) Institute, Law Enforcement Information Technology Standards Council, and National Public Safety Telecommunications Council. He is an APCO Registered Public Safety Leader, a graduate of the NENA Center Manager Certification Program, and holds certifications as a Project Management Professional and Business Process Management Professional in addition to many others. He will receive a M.A. in Industrial/Organizational Psychology in May 2021.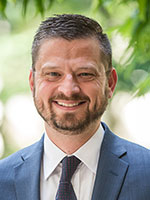 Jamison Peevyhouse
Director of Public Safety at RapidSOS
Jamison Peevyhouse is the Director of Public Safety at RapidSOS. With over 25 years of experience in public safety and 9-1-1 operations, Jamison Peevyhouse has a long history of public service.
More
Starting as a telecommunicator on midnight shift, Jamison continued to serve as a trainer, supervisor, and director of operations. Most recently, he served as the Statewide Training Coordinator for Tennessee, supporting the needs of the state's 2,400+ telecommunicators.
Jamison's commitment to servant-based leadership and communication skills are evidenced through many awards, including TN-APCO Director of the Year, the Senator Joe Haynes Award for Excellence, and the NENA Hall of Fame award.
Jamison's life-long passion is growing a culture of compassion and collaboration within public safety organizations.

Richard Price
Founder and President, PulsePoint Foundation and Fire Chief (ret.), San Ramon Valley Fire Protection District
In 2012, Chief Price was named "Citizen of the Year" in his hometown of Danville. Price is the 2012 American Heart Association "Heart of Gold" honoree and a 2013 JEMS "Innovator in EMS".
More
Price holds a Master's Degree in Public Administration (MPA) from California State University Hayward. He is a California State Certified Fire Chief and is an internationally certified Chief Fire Officer (CFO). In 2009 Price completed the four- year Executive Fire Officer (EFO) Program at the National Fire Academy in Maryland.
Price is a graduate of the Harvard University Senior Executives in State and Local Government Program at the Kennedy School of Government and the Strategic Management of Public Organizations Program at the Goldman School of Public Policy at UC Berkeley. In 2011 Price graduated from the Center for Homeland Defense and Security (CHDS) Executive Leaders Program at the Naval Postgraduate School in Monterey, CA.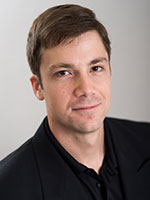 Mark Reddish
Mark Reddish, Senior Counsel and Manager of Government Relations, APCO International
Mark Reddish is Senior Counsel and Manager of Government Relations at APCO International. A graduate of the University of Illinois College of Law, Mark is also certified as a firefighter and emergency medical technician in Maryland.
More
He's been a member of the Wheaton Volunteer Rescue Squad since 2007, volunteering 20-30 hours per week at a station that responds to motor-vehicle accidents, structure fires, and medical emergencies in the metro DC area. During law school, Mark worked as a law clerk in the Office of the General Counsel at the U.S. Department of Homeland Security and as an intern in the Public Safety and Homeland Security Bureau of the Federal Communications Commission.
Prior to law school, Mark served as a research assistant at the National Institute of Mental Health. He conducted functional magnetic resonance imaging experiments related to autism spectrum disorder and semantic organization in the brain. Mark earned a B.A. in psychology, summa cum laude, from Washington University in St. Louis and a J.D., magna cum laude, from the University of Illinois College of Law where he served as an editor on the Jessup International Moot Court board.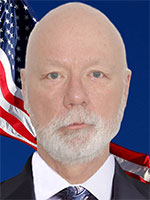 Dusty Rhoads
Nationwide Governance Associate Director, Cybersecurity and Infrastructure Association
Robert "Dusty" Rhoads is an Associate Director within the U.S. Department of Homeland Security's Cybersecurity and Infrastructure Security Agency
More
Mr. Rhoads leads Nationwide Governance team, that provides support to SAFECOM, the National Council of Statewide Interoperable Coordinators (NCSWIC), the Federal Partnership for Interoperable Communications (FPIC), and the Emergency Communications Preparedness Center (ECPC) and international / border support including the Southwest Border Communications Working Group (SWBCWG), and the Canadian / United States Communications Interoperable Working Group (CANUS CIWG.) These groups improve emergency communications capabilities across the Nation by working collaboratively to develop and provide policy and guidance to all disciplines across all levels of government. Nationwide Governance is also the lead in developing and supporting emergency communication capabilities along the borders with Canada and Mexico.
Mr. Rhoads has served on various committees and working groups representing DHS, including the FCC Task Force on Optimization of PSAP Architecture (TFOPA), the NPSTC Assessment of Future Spectrum and Technology, the FCC Technical Advisory Board for First Responder Interoperability, and the NPSTC Broadband High Level Launch Requirements. He also supported the development of policy with the office of Vice President Biden to implement the Nationwide Public Safety Broadband Network (FirstNet.)
Prior to joining DHS, Dusty served nearly 30 years with the Fairfax County, Virginia Fire and Rescue Department before retiring as a Battalion Fire Chief in 2008. He also served as a senior-systems engineer in the private sector developing requirements, integrating, testing, and deploying public safety voice and data communication systems and applications.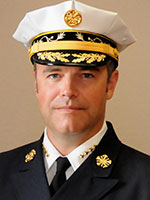 Adam Thiel
Deputy Managing Director, Fire Commissioner, OEM Director, City of Philadelphia
In May 2016, Mayor James Kenney appointed Adam Thiel to serve as the 20th Fire Commissioner for the City of Philadelphia. Commissioner Thiel is responsible for leading the Philadelphia Fire Department's almost 3,000+ members in every facet of protecting our Nation's 5th-largest city from fires and emergencies arising from all hazards.
More
Adam also serves as Director of the Philadelphia Office of Emergency Management (OEM).
From 2014-2016, he was a Deputy Secretary of Public Safety and Homeland Security for the Commonwealth of Virginia. In that role, he helped provide strategic direction, policy advice, management oversight, and operational coordination for eleven agencies with an overall budget of more than $3.1B and 30,000 employees. Deputy Secretary Thiel was directly responsible for the Departments of: Emergency Management, Fire Programs (including the State Fire Marshal's Office), Military Affairs (Virginia Army/Air National Guard), and State Police, along with the state's Homeland Security and Resilience portfolio.
Adam also served as the Governor's deputy Homeland Security Advisor (dHSA), deputy Chief Resilience Officer (dCRO), Statewide Interoperability Coordinator (SWIC), and FirstNet State Single Point of Contact (SPOC). He facilitated the Secure Commonwealth Panel and Rail Safety/Security Task Force, co-led the state's National Disaster Resilience Competition (NDRC) project team to a $121M Housing and Urban Development (HUD) grant award, and collaborated with myriad local, state, federal, NGO, private-sector, and other partners across all aspects of Virginia's homeland security enterprise.
Commissioner Thiel was the fire chief for the City of Alexandria, Virginia from 2007-2014 and chaired the Northern Virginia Emergency Response System (NVERS) Steering Committee. Adam's 29 years' experience spans five states (MD, NC, VA, AZ, and PA) as a chief fire officer, incident commander, company officer, fire and emergency services instructor, hazardous materials team leader, paramedic, technical rescuer, structural/wildland firefighter, swiftwater rescuer, and rescue SCUBA diver; he has directly participated in planning, response, and recovery efforts for multiple Presidentially-declared disasters and National Special Security Events (NSSEs), including the 9/11 tragedy, hurricanes, tropical storms, floods, an earthquake, major blizzards, international sporting competitions, and political events.
In addition to public service, he co-founded two successful consulting practices advising a wide range of clients on crisis management, leadership, organizational development, risk analysis, and strategy. Adam is a widely published author and has spoken at events around the globe; he has also developed and taught college courses at multiple universities.
Commissioner Thiel is currently enrolled in the Organizational Dynamics graduate program at the University of Pennsylvania; he completed doctoral coursework in Public Administration and Public Policy at Arizona State University (ABD) and George Mason University, respectively; earned his M.P.A. degree from George Mason University; received a B.S. in Fire Science from the University of Maryland University College; and earned his B.A. in History from the University of North Carolina at Chapel Hill. Additionally, he has completed the Virginia Executive Institute, Harvard University's Kennedy School of Government Program for Senior Executives in State and Local Government, and the Naval Postgraduate School's Center for Homeland Defense and Security Executive Leaders Program.
Adam is a Fellow of the Institution of Fire Engineers (FIFireE), a former Certified Emergency Manager® (CEM), and holds several National Fire Protection Association (NFPA)-standard professional qualifications. He currently serves on multiple boards and committees, including: the NFPA Technical Committee on Emergency Service Organization Risk Management; Underwriters Laboratories (UL) Fire Council and Firefighter Safety Research Institute; Auburn University's Center for Cyber and Homeland Security Board; the American Red Cross Eastern Pennsylvania Region Board; and the Philadelphia Police Athletic League Board. Commissioner Thiel is a former chair of the National Fire Academy Board of Visitors and served on the NFPA Fire Service Section Board. Adam is a 2017 Leadership Philadelphia Fellow and a 2018 USA Eisenhower Fellow.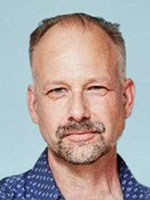 Ed Vea
Ed Vea, Chief Technology Officer, NGA911
Ed is an engineering executive with global experience in telecommunications and next generation technologies.
More

At NGA 911, he is a member of an unparalleled team of industry experts engineering Next Generation 9-1-1 for the Cloud, where it belongs.