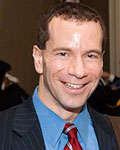 Jeffrey Cohen
Chief Counsel and Director of Government Relations, APCO International
Jeffrey Cohen is Chief Counsel and Director of Government Relations at APCO International. In this capacity, Jeff provides strategic guidance on policy, legislative, and regulatory matters to advance the association's work on 9-1-1 and first responder communications.
More
Prior to joining APCO, Jeff served as a detailee from the Federal Communications Commission, for the minority staff of the House of Representatives Energy and Commerce Committee. While on the Hill, Jeff was one of the authors of the FirstNet public safety legislation enacted in February 2012. At the FCC, Jeff served as Senior Legal Counsel to the Chief of the FCC's Public Safety and Homeland Security Bureau. Before his move to the federal government, Jeff was a partner at the Washington, DC telecommunications law firm of Wilkinson Barker Knauer, LLP, where he worked over ten years on wireless regulatory matters since graduating from the George Washington University Law School with honors in 1994.
Jeff also holds a B.S. cum laude in electrical engineering from the George Washington University. Jeff is a recipient of the FCC's Silver Medal Award, APCO's Leadership in Regulatory Service Award and the National Emergency Number Association's Presidential Award.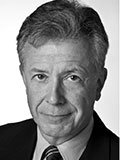 Gregory Cooke
Deputy Chief, Policy & Licensing Division, Public Safety & Homeland Security Bureau, Federal Communications Commission
Greg Cooke is the Deputy Chief of the Policy Division in the FCC's Public Safety and Homeland Security Bureau, where he supervises all areas of public alerts and warnings regulated by FCC. Greg's team also develops policies for the transition of alerting systems from legacy to IP-based delivery architectures, including related cybersecurity recommendations.
More

Greg managed, in coordination with FEMA, nationwide alerting tests in 2011, 2016, 2017, and 2018, and designed the EAS Test Reporting System (ETRS), an internet-based test reporting system for the over 22,000 test participants. Previously, Greg served as Deputy Chief of the Wireline Competition Bureau's Competition Policy Division and as Assistant Chief of the Common Carrier Bureau's Network Services Division. A native New Yorker, Greg received his B.F.A. from Boston University and his J.D. from Fordham University School of Law in New York City.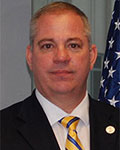 Gerald "Jay" English
Chief Technology Officer, APCO International
Jay has over 30 years of Public Safety and technology experience. He is a veteran of the United States Air Force and United States Marine Corps, having served in airborne Electronic Warfare and Intelligence billets. Jay has served in a number of police, fire, EMS and public safety communications leadership positions.
More
His experience includes patrol, investigations, and command of three consolidated 911 communications centers, law Enforcement patrol divisions, and a county detention facility. In addition to his public safety service, Jay is an active member of the US Air Force Auxiliary / Civil Air Patrol, holding the rank of Lt Colonel, and currently serves as the Chief of Staff for the National Capital Wing in Washington, D.C.
Jay was APCOs Director of Communications Center and 9-1-1 Services for four years. During that time, he served as the Chair of the Cybersecurity Working Group for the FCC Task Force on Optimal PSAP Architecture (TFOPA), wrote numerous articles for national publications, authored a chapter for a college text on public safety communications, and served on several national cybersecurity committees. Jay was selected as one of the "Top 25 Doers, Dreamers, and Drivers" in government by Government Technology magazine for 2017.
Prior to returning to APCO, Jay was the Public Safety Program Manager for the US Department of Homeland Security, National Cybersecurity & Communications Integration Center. During his time at DHS he supported numerous cybersecurity response efforts to public safety related incidents. He was also deployed in support of emergency communications recovery efforts to both Hurricane Harvey and Hurricane Maria impacted areas.
After his tour at DHS, Jay returned to APCO to take on the role of Chief Technology Officer. In this role, he will lead all APCO technical efforts related to Next Generation 9-1-1, cybersecurity, and other emerging technologies. He will be further responsible for implementing strategies stemming from APCO's recent Project 43: Broadband Implications for the PSAP and developing new strategies related to all APCO technical services.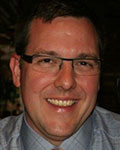 Doug Kesser
Doug Kesser brings more than 18 years' experience in telecommunications to his role as director of sales for Comtech's Safety & Security Technologies division. At Comtech, he is responsible for sales and business development for the wireless 9-1-1, VoIP 9-1-1, location, and NG9-1-1 product portfolio.
More

Doug works with customers of all sizes, participates in various groups on SMS9-1-1 and NG9-1-1 planning, and holds 14 patents. Doug earned his Bachelor of Science in Electrical Engineering from Penn State University and a Master of Business Administration from Rutgers University. He is also a veteran of the United States Coast Guard, where he performed various search & rescue and law enforcement duties.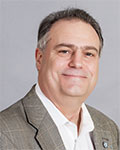 Tim Lorello
Tim Lorello is President & CEO of SecuLore Solutions, a cybersecurity firm focused on protecting our nation's most important number: 9-1-1. Prior to SecuLore, he spent 21 years at TeleCommunication Systems and 11 years at AT&T Bell Labs.
More

As CMO at TCS, he pioneered 9-1-1 initiatives for wireless, VoIP and NG9-1-1. He has spoken on 9-1-1 topics at APCO, NENA, IWCE and at the FCC. He holds 20 patents, a MSEE from Northwestern University and a BA in Physics from University of Chicago.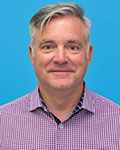 Jeff Robertson
Jeff has spent over 19 years in the public safety industry, both in the field as a first responder and as a leader of technology providers serving the 9-1-1 community.Most recently, Jeff served as the CEO of the Airbus DS Communications 9-1-1 business, leading the effort to provide thousands of public safety answering points (PSAPs) across the country with next-generation 9-1-1 technology.
More
Jeff originally entered Public Safety as an Aux. Constable with the Peel Regional Police. He subsequently served the citizens of Jackson County, Alabama as a reserve Deputy Sheriff.
Jeff was an early pioneer of 9-1-1 networking and wireless technology. In 2001, he led CML Emergency Services to be the first company in the world to demonstrate a solution to locate wireless 9-1-1 callers. As CEO and owner of TCI Telecontrol, his team was awarded a patent for delivering 9-1-1 calls via VoIP and achieved the first installation of this technology. Following the acquisition of TCI, Mr. Robertson helped start and lead the 9-1-1 Industry Alliance, a trade association dedicated to public safety advocacy.
He next joined Intergraph to improve dispatch, incident management, and analytics for some of the largest public safety organizations in the world including the NYPD, Boston PD/EMS/Fire, Washington DC Metro Police, Dulles Airport Police, and many more.
Jeff has also served as the VP and GM of Comcast Online, the company's fastest growing broadband internet division. He possesses degrees in TeleComm Management from Ryerson University and Executive Management from University of Pennsylvania's Wharton School.
Most importantly, Jeff resides in Carlsbad, California with his wife of 24 years, Melanie, and four children. He is a USA hockey referee and is learning to DJ electronic dance music.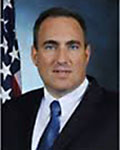 Wade Witmer
Wade has been the Deputy Director for the FEMA Integrated Public Alert and Warning Program Office since 2009.
More

He has over 20 years of experience in program management and systems engineering and previously worked as a deputy director for enterprise architecture at the White House Communications Agency and portfolio manager for mobile communications systems at the Defense Information Systems Agency.