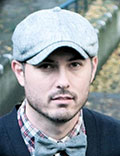 Chad Brothers
Client Service Manager, Comtech
Chad Brothers is a client services manager at Comtech, a leader in public safety, precise location and secure mobile communication technologies.
More
As a Certified Project Management Professional (PMP) and Emergency Number Professional (ENP) he has overseen numerous 911 related efforts over the past decade and is currently engaged in the NG911 transition for the State of Tennessee.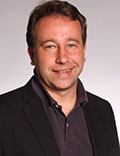 Jeffrey Carl
Director, Market Development, AT&T Public Safety Solutions
Jeffrey Carl is the director of market development in AT&T's public safety solutions organization. In his seven years at AT&T, he has managed multiple public safety-oriented solutions including AT&T Enhanced Push-To-Talk, integrated cellular + mobile satellite products, and support for government secure mobile devices.
More
Jeffrey has spent 18 years in the telecommunications industry, and prior to AT&T held management positions in the satellite network solutions, business Internet access, transit and web hosting industries. He has previously been a speaker or panelist at numerous telecom and public safety events, including IWCE 2013, Emergency Management All Hazards Seattle Summit 2012, Satellite 2010, Networld+Interop and ISPcon APCO Emerging Tech Summits, and the IACP Conferences in 2014 and 2015.
Nathan Daniels
Chief Engineer/SEIT Manager, Northrop Grumman
Nathan Daniels is the Chief Engineer and Engineering Manager for Northrop Grumman's Public Safety Command & Control solutions. In his four years at Northrop Grumman, he has also served as the Integration Manager for New York City's Emergency Communications Transformation Program, managing the System of Systems Integration and Testing activities within a brand new 9-1-1 facility being built for New York City Public Safety.
More
In 2015, Nathan entered his current role where he manages all engineering activities and product development in the Public Safety Command & Control market. Nathan also serves on the Integrated Public Safety Technology Standards Committee (IPSTSC) at the Integrated Justice Information Sharing (IJIS) Institute.
Before joining Northrop, he served as the Vice President over Integration at FATPOT Technologies and was a key project manager on large scale System of Systems integration projects in Public Safety markets such as Nashville, Orange County California, Silicon Valley, and Boston. Prior to that, he served as an Officer in the Marine Corps where he worked to integrate unrelated legacy systems within the Marines to improve safety and readiness. He graduated from the Naval Academy with a B.S. in General Engineering and has been involved in Systems Engineering for nearly 20 years.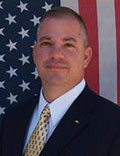 Jay English
Public Safety Program Manager, US Department of Homeland Security, National Cybersecurity and Communications Integration Center (NCCIC), National Coordinating Center for Communications (NCC)
Jay has over 30 years of Public Safety and technology experience. He is a veteran of the United States Air Force and United States Marine Corps, having served in Electronic Warfare and Intelligence billets.
More
Jay has served in Police, Fire, EMS and Public Safety Command Staff positions and his experience includes Patrol, Investigations, and Command of three consolidated 911 Communications centers, Law Enforcement patrol divisions, and a County Detention facility. He served for four years as the Director of Communications Center and 9-1-1 Services for the Association of Public Safety Communications Officials (APCO). He is currently employed as a Public Safety Program Manager for the US Department of Homeland Security, working in the National Coordinating Center for Communications (NCC).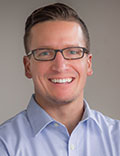 Clay Frost
Director of Sales and Marketing, Wearsafe Labs
Clay Frost is the Director of Sales and Marketing for Wearsafe Labs, an emerging safety platform.Clay has over 10 years of sales and marketing experience working with Fortune 500 companies as well as startups.
More
He graduated from Central Connecticut State University with a degree in Entrepreneurship.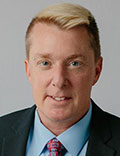 Eric Hagerson
Principal Federal Regulatory Affairs Manager, T-Mobile US
Eric Hagerson is Principal Federal Regulatory Affairs Manager for T-Mobile US, a nationwide, full service, mobile communications provider. Mr. Hagerson has over 16 years of experience in the telecommunications industry.
More
His career background in the field is varied and includes network design and implementation, contract negotiation and vendor development. Mr. Hagerson has consulted on interconnection and intercarrier compensation issues and was T-Mobile's representative to the Intercarrier Compensation Forum. He played an integral part in T-Mobile's federal AWS-1 spectrum clearing efforts which achieved early access to nearly all of the company's $4.2 billion in AWS-1 licenses; as a result of this work, he was awarded the T-Mobile Summit Award.
Currently, Mr. Hagerson's policy portfolio is diverse. He is responsible for T-Mobile's Public Safety and 9-1-1 federal advocacy efforts, including chairing the FCC's Communications, Security, Reliability and Interoperability Council IV's Working Group 1 Subcommittee on Text to 9-1-1 location determination. He is also active in NTIA's Commercial Spectrum Management Advisory Committee's efforts to identify further federal spectrum for reallocation or sharing opportunities, serving as chair of the Transition Implementation Priorities Subcommittee in Working Group 2. Other issues under Mr. Hagerson's purview include network reliability and resiliency, Part 4 outage reporting, signal boosters, contraband devices, in-flight mobile connectivity and 700 MHz interoperability.
Mr. Hagerson received his Bachelor of Arts from the University of Pennsylvania where he was a member of Phi Beta Delta, the Honor Society for International Scholars. He holds a Masters of Business Administration summa cum laude from the University of Maryland-University College and a Project Management Certificate from The George Washington University. He is a member of the Association of Public-Safety Communications Officials, Alliance for Telecommunications Industry Solutions – Emergency Services Interconnection Forum, National Emergency Number Association, NG9-1-1 Institute and Federal Communications Bar Association.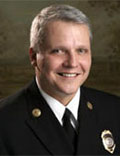 Jeffrey Johnson
Vice Chairman, FirstNet; Fire Chief, retired; CEO, Western Fire Chiefs Association; Former Chair, State Interoperability Council, State of Oregon
Jeffrey Johnson has an extensive public safety background, with broad experience at both the local and national level. Chief Johnson served as Chair of Oregon's Statewide Interoperability Executive Council, which is transitioning from four independent state-owned radio networks into a single interoperable modern voice and data network.
More
Prior to that, Chief Johnson was the Tualatin Valley Fire & Rescue Fire Chief/CEO for 15 years. Chief Johnson is very active nationally on public safety communications matters, and has served on the International Association of Fire Chiefs (IAFC) Board of Directors and served as President and Chairman of the Board. He is now CEO of the Western Fire Chiefs Association and served as a representative of the SAFECOM Emergency Response Council. Chief Johnson is a graduate of Concordia University.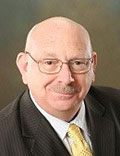 William Andrew Leneweaver
Deputy State E911 Coordinator for Enterprise Systems, Washington State E911 Coordinator's Office
William Andrew "Andy" Leneweaver, is the Deputy Washington State E911 Coordinator for Enterprise Systems. He is a native of suburban Philadelphia, PA but has lived in Tacoma, Washington since 1995.
More
Mr. Leneweaver has an extensive background in the field of Communications-Electronics, with over 40-years of electronic, communications and information technology experience – from Audio/Visual, stage and media communications to radios, telephones, computers and networks, there isn't much in the field of Communication-Electronics he hasn't done.
Mr. Leneweaver is a retired US Army Colonel, who served as a Communications and Operations Officer for over 30-years – full-time, part-time and as a Federal Civilian employee in Uniform. His career focused on Leadership, Teamwork, Crisis Management, Organizational Development/Change Management and Problem Solving. Along the way he spent 11-years as a Fire Protection Engineering Technician, becoming a trusted Special Hazards Fire Protection Systems subject matter expert before becoming a Federal Civilian employee of the National Guard.
Throughout his life, the one constant has been service to others – whether it has been as a community volunteer or in the various paid positions he has held.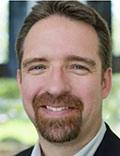 Brian Mollett
Global Product Marketing, Motorola Solutions
Brian Mollett is global manger for public safety LTE marketing of Motorola Solutions, a Fortune 500 business where for over a decade he has held a number of key leadership positions to market more than 50 products, solutions and services, a multi-billion dollar global brand and strategic business initiatives.
More
As product manager for Motorola, Mollett was responsible for the design and first release of PremierOne™ CAD, GIS and Architecture; Motorola's next generation public safety system designed with common services and a customizable, intuitive application to streamline workflows and deliver quick access to real-time information for improved situational awareness and coordinated responses.
Prior to joining Motorola, Mollett was technical services manager for the Lee County, Florida Sheriff's Office (LCSO), ranked in the top 25 of the nation's largest Sheriff's Offices and serving citizens over 1200 square miles of urban, rural and coastal areas. Under Mollett's leadership LCSO was recognized by Network World for the implementation of a wireless data solution for over 600 mobile users including; a complete mobile office, CAD, reporting, GPS, mapping, ruggedized laptops, encryption and persistent IP technology for better operational efficiencies, decisions and safety.
With over 16 years of public safety background, Mollett is a longtime advocate of evolving the customer experience and acting as voice of the customer champion to bring about smart technology solutions. Mollett has served as chair and executive committee member of the Motorola Solutions Public Safety Applications Users' group representing public safety agencies across the United States.
Mollett earned a bachelor's of science degree in business management from Western Governors University.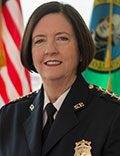 Kathleen O'Toole
Chief, Seattle Police Department
Chief Kathleen O'Toole was sworn in as Chief of the Seattle Police Department on June 23rd, 2014. Chief O'Toole is a career police officer and lawyer who has earned an international reputation for her principled leadership and reform strategies.
More
In 2012, Ms. O'Toole completed a six-year term as Chief Inspector of the Gardia Síochána Inspectorate, an oversight body responsible for bringing reform, best practice and accountability to the 17,000 member Irish national police service.
Prior to serving in Ireland, Ms. O'Toole rose through the ranks of local and state policing in the United States. During her police career, she was assigned to numerous patrol, investigative, undercover, supervisory and management positions. She served as Superintendent (Chief) of the Metropolitan District Commission Police and Lieutenant Colonel overseeing Special Operations in the Massachusetts State Police. She was later appointed Massachusetts Secretary of Public Safety (1994) and Boston Police Commissioner (2004).
Steven H. Proctor
Chair, Project 43
Steve Proctor retired as the Executive Director for the Utah Communications Authority (UCA). He is a 46-year veteran of public safety communications serving in many capacities.
More
UCA was responsible for the Statewide Microwave, 800MHz and VHF radio networks in Utah. It also administers the state portion of the 911 fund, the SIEC, and provides FIRSTNET coordination for Utah. The system supports public safety communications for over 200 public safety agencies and 39 dispatch centers. UCA provided radio communications for the 2002 Olympic and Para-Olympic Winter Games.
Mr. Proctor is active in national issues serving as National President of the Association of Public Safety Officials (APCO) from 94-95. He served as the Chair of the SAFECOM Executive Committee under the Department of Homeland Security. He has long been a champion of public safety communications and interoperability and continues to support and foster any activities that promote that cause.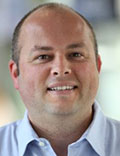 Ryan Seick
Global Business Development Manager, Harris Corp.
Ryan Seick is responsible for Harris' global business development activities that include working with domestic and international customers, account teams and sales forces to launch 4G LTE and applications into existing and emerging markets.
More
He is also responsible for establishing strategic partnerships with innovative companies and organizations to enrich Harris' broadband portfolio. Ryan's diverse background includes a wealth of experience in business development, product management, cloud architecture and deployment, user experience and interface design and mobile product development. He was Vice President of Engineering at SceneDoc where he effectively led a team to successfully launch a global incident management solution and data collection platform that is used by public safety and utilities around the world today.
Before SceneDoc, Ryan spent 15 years with Motorola Mobility and Motorola Solutions, where he held various positions spanning from devices and applications, software engineering, global marketing manager, and partner ecosystem product manager. He has vast experience in the cellular and broadband technologies and was the project lead for the high tier Verizon DROID product line and innovator of the SaaS / cloud based CommandCentral Inform solution that enables partners to display their technologies in one, unified operational view for use on mobile devices as well as Emergency Operations Centers and executive staff.